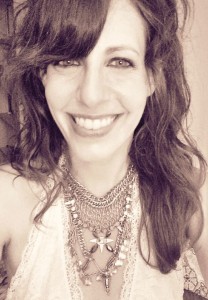 How to make your audience care about what's important to YOU, and use your voice to provoke social action…not reaction
What does it take to get an audience to care about ingrained political and global issues? How can you inspire empathy in your viewers? And what social responsibility does the creative have to their wider audience? Bonnie Solomon tackles these questions and more in our latest Voyage producer interview.
Oscar Wilde once famously wrote, "If you want to tell people the truth, make them laugh, otherwise they'll kill you."
This is a quote that rings very true to the tone of Bonnie Solomon's work dealing with hot-button, sometimes uncomfortable-to-talk-about social issues. But death, continues Solomon, is of course not the only possible outcome when you need to convince an audience that the truth is relevant and important to their own lives. "They'll kill you," says Solomon, "…or they'll completely tune you out, and watch the Kardashians."
When your goal is to make people listen, you must grab their attention as soon as possible, or their inaction will make future change impossible. Audience boredom is certainly a frustration for many writers, and for Solomon it means that the urgency of her issues aren't getting through to the people who might need to hear them the most.
Of course, not all of us writers are social activists, nor do we specifically call on those themes within our own work. However, what is striking about Solomon's work is how she strives to inspire a strong ethical sense in her audience, through only the language of film. Knowing how to engage an audience without scaring them off is an important tool for ANY writer, no matter your subject or background.
To explore her methods further, I asked Solomon to discuss one of her latest projects as a case study. Solomon is currently working with Voyage to produce a documentary about the "blindspots" inherent in many discussions of race, class, gender, climate change, and more—things that most people avoid talking about directly due to their controversial or political nature. Rather than bringing these important issues to light, she says, it is much easier to stick our collective heads in the sand and avoid the topic altogether.
For Solomon, that reaction is understandable, but actively creates dysfunction at the higher levels of political change. "People don't react to problems," says Solomon, "only catastrophes." Even when we know intellectually that it would be better to take steps to identify and correct problems as soon as possible, the unfortunate truth is that once the problem becomes too big NOT to acknowledge, it's often too late to completely reverse the damage. Says Solomon, "We don't have the luxury of that short-term thinking anymore, but it's so ingrained into our culture that it's impossible to avoid."
So, in this climate of rampant silence and avoidance, how does Solomon get people to listen? And how can her methods be adapted to other forms of filmmaking?
First, Solomon aims to expose social issues in a way that will take root and empower viewers at a community level. In Solomon's view, the two-party system of government in America right now puts power in the hands of competing authorities, which stifles collaborative growth. In contrast, Solomon hopes to empower groups like the growing number of "wisdom councils" to take action to improve their community. These councils work on a theory of collective intelligence, which Solomon explains as "number one, we're better when we collaborate with each other instead of compete, and number two, we have more wisdom with a diversity of perspectives." It's a deceptively simple theory, but one that has been used to great effect in Europe and which is slowly starting to take hold in America.
Secondly, an important component of getting her audience to pay attention is to consider the tone of the overall message. While going too "safe" could easily make audiences apathetic to serious concerns, using scare tactics is similarly dangerous. "We don't want to scare the sh*t out of people and put them back into that fear-based mindset of avoidance," says Solomon. The line between motivating audiences to activism or inspiring fear seems to be drawn by the level of proactivity on the part of the speaker. By giving them tools to go out there and DO something about repairing these ingrained injustices (like, for example, the wisdom councils proposed by Solomon), the audience has a much harder time avoiding these uncomfortable topics.
Last, she aims for all of her work to express something about the human condition. A lofty goal? Maybe. But not as difficult to attain as you might think. What makes this step important in any film project is that it creates a sense of empathy in the viewer. "When we connect to something that someone else has said, and we identify with a particular feeling, or experience, or longing," says Solomon, "they give us permission to feel what we're feeling […] in an age of social isolation." Really, this goal is all about getting the audience to find something in these filmic discussions of social issues that connects with them on a personal level—something they can take home and remember on a personal level. No matter what you write about, creating that empathic connection with your audience is paramount. If they don't find something believable about your characters or storyline, they certainly won't feel that need to know what happens next!
These techniques may all sound good on paper, but the question remains: how many people could actually benefit from Solomon's methods of conscious filmmaking? When I asked her about her intended audience for far-reaching social messages, Solomon's answer was simple: "anyone who has a child!"
Although many issues of race and class are especially pertinent for today's world, if we want to make society better for our children, we need to start work now—and not just leave a mess for them to clean up. These issues are also important for the young adults who are quickly becoming the leaders of tomorrow—if they remain afraid to speak up, dysfunction will only flourish.
Says Solomon, "[Creative] responsibility is finding the driving force in yourself." Although Solomon herself continues to find inspiration in community building and social responsibility, she reminds that this same force can be found in any subject. If social issues interest and move you, that's great! But whether you find your strength in humor, horror, drama, fantasy, or beyond, what matters is that you pursue it to its fullest extent.
So, get out there! And get writing.