FREE STORY-TO-SCREEN GUIDE
The Proven Way to Bring Your Story To The Screen
14 easy-to-read pages full of actionable tips, including "How to Guarantee A Producer Will Take Your Call (Every Time)".
Get Connected
Browse producer profiles and connect immediately with seasoned pros who are interested in learning about your project and who can strategically advise you on creative/market needs, and overall career direction.
Kathleen McLaughlin
Producer
REVENGE (TV Series)
SALT
THE SUM OF ALL FEARS
Become an Original
We're in the business of nurturing your talent and helping you bring your projects to market. If your project is selected as one of our Originals, you'll receive creative development, packaging outreach, financing and distribution and become one of the many success stories on our platform!
We'd love to have you as part of our family of creators!
We built Voyage to break down the closed doors of "Hollywood" and enable emerging creators like you to get the access and information you need to make real progress with your films, TV shows and branded entertainment.
Our thesis was that by connecting you to high-level producing mentorship, your projects would become truly great and connect with a market. And that by offering you self-service education and training by real industry pros, that you could learn to become a professional.
You proved us right! Our programs have now helped over 7000 screenplays, books, concepts, reality shows, documentaries, and branded entertainment projects get set up with producers, sold, made or distributed. And the coolest part about it, is that when you invest in the development of your projects, you're more likely to retain a higher degree of ownership and influence over how they turn out!
Start Here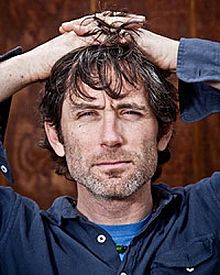 Nick Rosen
"Voyage's services are valuable, especially for people who are working outside of the Hollywood system who have something that has the potential to go big but can't quite break in."
Nick Rosen
Producer & Director, VALLEY UPRISING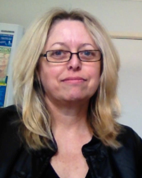 Susannah Farrow
"Voyage has been around the pond, they know people, and they have networks and connections. If you want to make it as a professional in this business, then these are the guys who can help you get there."
Susannah Farrow
Writer and Producer

Gary Gabelhouse
"I have a top Literary Agent and an A-List Sub-Agent from UTA. In the past month, Voyage has been far more helpful, and has done more to adapt my novels to film than my publisher and agents combined. Voyage bridges the mystical river of the movie deal, and walks across it with you."
Gary Gabelhouse
Writer

The Starbird
Our newsletter with tips, interviews and special promotions.
Voyage is excited to share that we have been featured in Disrupt Magazine! Disrupt Magazine features the most innovative and exclusive success stories. The article explains the story behind Voyage CEO, Nat Mundel's passion and thirst for adventure that drove him to the creation of Voyage Media, a platform designed to break through the traditional Hollywood barriers. See the full article here: From Passion to Disruptive Platform: The Story of Nat Mundel and Voyage – Disrupt – The Voyage Crew Congratulations to Voyage Clients Becoming Originals! PETRA – YA Action/AdventureCongratulations to Dr. Louise Liggins on her action-packed adventure feature screenplay PETRA becoming an Original. Louise worked with our Head of Originals Robert Mitas and imaginative writer Jeff Knight and turned Louise's story into a script and treatment that is now being shopped.Logline: A young American teen, unhappy when his father's job is transferred to Jordan, finds a mysterious artifact that may lead to miraculous power in the ancient ruins of Petra. The boy believes this to be a path back home to America, but along the way, he finds new friends, new adventures and a new home.  SOUL OF A SHOEMAKER – True, Biopic/DramaShout out to Susan Cork who came to Voyage with her gripping novel and worked with producer Denise Carlson and writer Ellie Jepperson to adapt it into a feature screenplay and treatment through our B2S program. SOUL OF A SHOEMAKER is now a Voyage Original and has been taken to market.Logline: Fleeing oppression and danger in 1940s Yugoslavia, master cobble Frank Katana leaves behind his family, his true love, and everything he's known to create a new life in Canada  Featured... read more