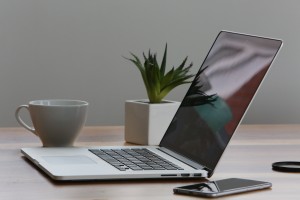 Your guide to choosing the right people to be on your team
If I had a dollar for every time an author asked me,
"What's the difference between Agents vs. Managers vs. Producers?"
I would have a ton of dollars!
Seriously, I could go on a tropical vacation 🙂
But instead of going on vacation, I've decided to break it all down for you right here…
So I'll start off by saying that each of these types of dealmakers exist in their own way to make arrangements that kickstart the process of creating movies, TV shows or webseries from conception to completion.
But that's pretty much where their similarities stop…
Agents  
I like to think of the Agents as the gatekeepers to Hollywood…
They control what projects high-end talent take on…
They also do all they can to protect / improve their clients' value by making it tough for a newcomer to break in.
Typically, agents work for actors, directors or writers and are highly transaction focused.
As a rule, Agents only seek out known talent with pre-existing track records. They are interested in sales and final-products which means that they very rarely take risks on ideas that 'aren't a sure thing.'
And while this mindset is necessary to keep Hollywood running smoothly, it can be frustrating to newcomers like self-published authors who don't have a preexisting reputation.
Managers
Managers are 'in it for the long haul' in terms of their clients' careers.
They are generally more focused on the long-term overall career development of their clients (whereas agents are more short-term-transaction focused).
The good news for you is that managers are much more likely to reach out to up-and-comers who are gaining attention in the industry than agents are.
However, it goes without saying that it's somewhat difficult to grab and keep the attention of a manager if you are unknown in the industry, on social media, etc.
Producers
In Hollywood, a producer is an author's best friend.
Producers are highly creative and are always looking for great ideas that speak to them. Plus they're the ones who act as the driving force when it comes to bringing your idea to the screen.
This means that if a producer is inspired by your idea, they are just as invested in getting your project made as you are.
They are the most crucial relationship that an emerging creator can make in the entertainment business.
But how do you find a producer who can help you?
Research!
I recommend investing in an IMDBpro membership to help you gather intel on the producers who matter most in your market and genre.
For around 20 bucks a month, you can gain access to the email addresses and phone numbers of the producers who can actually take your project to market….that's a great deal!
However, if you're more interested in utilizing free resources, Variety, Hollywood Reporter and Deadline are great places to start.
____
So there's your breakdown!
If you take one thing with you after reading this, it should be this:
As an emerging creator, earning the trust and support of a producer in your market can make all the difference for you.
Click here to download the free report to learn more about the key players in Hollywood and how to get them on your team.