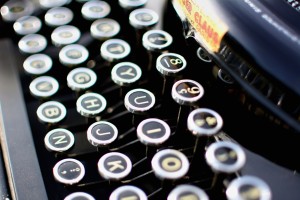 What does gorging on sugary cereal have to do with loglines?
The last time I strolled down the cereal aisle, bold lettering, bright blue coloring, and Tony the Tiger himself jumped off the Frosted Flakes box and grabbed my attention.
Why would I choose the Safeway brand lamely boasting "Sugar-Coated Corn Flakes" when I could have a cereal that tasted gr-r-reat?
Cereal boxes and loglines are both pitches, advertising themselves to win over the hungry shopper or potential script buyer.
The purpose of a logline is to succinctly and clearly convey what your script is about to a producer, studio, executive, etc. who is looking to buy scripts to make into movies.
A badly written logline (no matter the quality of the script) can turn away buyers.
There are lots of tips for writing a good logline, but these are the ones I found most applicable as I noted which loglines sparked my interest…and which ones stayed on the shelf at Voyage.
These tips, along with our logline template found below, can help any writer assemble an appealing logline.
Attention To Detail 
If you saw a box of Cocoa Puffs where 'Puffs' was missing a letter, would you still buy it?
Maybe.
But you might be less confident about the integrity of the product, whereas a grammatically sound competitor will instill trust in the buyer.
It takes as little as a misplaced comma to take the reader out of the pitch and away from the story.
Find the "Shiny Object"
Every kid's cereal brand has that shiny object, whether it's Tony the Tiger or "Trix are for kids!"
A vague logline lacks the shimmer of that "shiny object" that makes your script attractive to buyers. Here's a generic logline: "A young man gets in a car crash and must deal with the aftermath."
Now, let's add the hook: "A young man, guilty of killing a family of four in a drunk driving accident, must come to terms with what he's done as his death penalty deadline draws closer."
Specifics (drunk driving) and a "shiny object" (death penalty) equal a superior logline.
Short and Sweet:
You wouldn't want to read a cereal box covered in a lengthy essay touting its sugary benefits; similarly, a logline is supposed to be short and to the point.
The reader doesn't want to be inundated with a paragraph when they're expecting pithy sentences.
We just need the colorful words "frosted", "sugar", and we're sold.
Don't Give Away the Ending:
Cereal boxes use vibrant imagery to entice you to the point where you absolutely have to buy the cereal to try it, without giving away the cereal itself.
It's very possible you can oversell your pitch with an overwritten logline.
If you reveal the ending, the reader may feel like there's no need buy your script.
Instead, you want them to finish your logline intrigued by the possibilities, leaving them no choice but to read your screenplay (and buy it) to find out what's next.
Define the Tone:
Frosted Flakes is clearly marketed towards kids. Kashi Go Lean, on the other hand, has a more mature looking box aimed towards a middle-aged demographic concerned about their diet.
While there's an element of dressing up to make your script exciting and irresistible, you want to stay true to the tone so as not to attract the wrong buyers for your type of movie.
Take this, for example: "An old man isolates himself from the world following his wife's passing and is begrudgingly pulled out of his shell after befriending an orphan boy."
The movie? Pixar's Up.
While the logline represents the plot, it doesn't accurately convey the tone or genre, which could mislead a reader into thinking he's getting a character drama when it's really an animated family comedy.
_____
Feeling overwhelmed? Luckily for you, Voyage Media provides a template to help you get started on crafting the perfect logline for your magnum opus.
Logline Template
[NAME OF SCREEN STORY] is a [GENRE] about [NAME OF PROTAGONIST, AGE, ONE OR TWO VIVID WORDS DESCRIBING THE CHARACTER] who wants [HIS/HER IMMEDIATE GOAL]. When [THE INCITING INCIDENT] happens and [ONE MAJOR PLOT POINT], he/she goes on a journey to [ACCOMPLISH GOAL] and discover/realize/find [THEME].
This is a great starting point to help you distill a roughly one-hundred page script down to two sentences. It clarifies the genre, offers a "shiny object," and gives enough to leave the reader wanting more, all in a few brief sentences.
Keep these guidelines in mind as you create your loglines and before you know it you'll be one step closer to imparting the passion you have about your project on interested buyers.