Sometimes the hardest part of making a film is coming up with that inception of something great.  We've previously introduced you to our VALT publication, and what gets us excited about VALT is that it provides the easy access you need to great books, impactful projects, and original storylines that you'll want to get behind.
VALT introduces you to available titles, but beyond that it also includes loglines, coverage, pitch ideas, lookbooks, and screenplays that are suddenly accessible and now you've got a story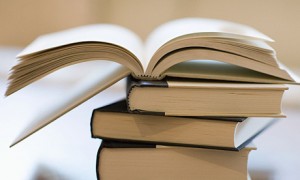 idea and pitch materials at your fingertips.  This makes the sales process easier, and allows you to enter into an often times exclusive market with some very valuable collateral.
Others have seen the benefit – in just the past few months, we've optioned five titles.  They're included in the most recent publication so that you can see what projects other filmmakers have gotten excited about.
Self-published content is hot right now in entertainment, for a number of reasons:
Self-published books are less expensive to option and have a less complex chain of title to sift through than Bestsellers – you won't have to go on a months-long search to acquire rights, and you won't be paying 6 (or even 7) figures for the rights! In most cases you can even option a title for free!
Self-published content has the thrill of undiscovered territory – you'll be the first to bring to light a hot new story and potential franchise!  If you are responsible for bringing a heretofore undiscovered great idea to market, you instantly become a power player.
Popular directors are already taking on projects based on self-published works (50 Shades of Grey, Legally Blonde, the new Sam Raimi project) – the door has been opened by A-list filmmakers to a virtually untapped market! Not only will VALT provide you with the story on which to base your project, but in many cases the titles include pitch materials like loglines, treatments and lookbooks. Sometimes even screenplays!
With VALT, you've got the hardest work already done for you.  This is your chance to enter into the Film/ TV market at a low cost and high impact.  After all, as the self-publishing world becomes more saturated (as with Bestsellers, Comic Books, Graphic Novels, Foreign Franchises, and Television Properties), it will become harder and more expensive to acquire the rights.
You can find our most recent VALT publication here:
http://www.voyagemedia.com/valt/VALT_November_2013.pdf. We invite you to take a look.  Our novels cover all subject matter from Comedy to Sci-fi, Romance to Adventure, and everything in between.
*All titles are retained  by Voyage Media under an exclusive shopping agreement. Please email us at valt@voyagemedia.com if you're interested in an acquisition!