Our producer team is growing! We are pleased to share the new producers recently added to our team. Learn a little more about them below!
Chris Armogida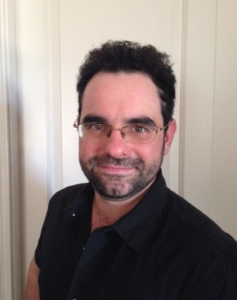 Christian Armogida began working in film at Village Roadshow Pictures where he was trained in Development and Physical Production. A lifelong horror nut, Christian put himself in the orbit of all the genre pictures VRP was working on with Dark Castle/Silver Pictures. In 2007, he moved on to Rogue Pictures, the genre division of Focus Features and Universal Pictures. Following Rogue's sale to Relativity Media in 2008, Christian became Director of Development with Unbroken Pictures, an independent production company that focuses on elevated horror.
Christian worked closely on projects such as He's Out There, There Are Monsters, and Grim Night. He was also an Associate Producer on Bryan Bertino's Mockingbird and Oz Perkins' The Blackcoat's Daughter (FKA February), which Christian discovered and helped develop. Most recently Christian has gone independent and created his own label, Nightshade Entertainment, which focuses on elevated horror and dark and edgy thriller material.
Bill Daly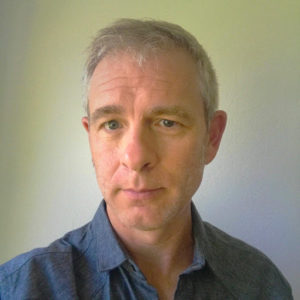 Bill has been a television writer and producer for two decades and has written for eleven network comedies, including MIKE AND MOLLY starring Emmy-Award winning actress Melissa McCarthy, 8 SIMPLE RULES starring the late John Ritter, and GARY UNMARRIED starring Jay Mohr. Experienced in both multi-cam and single-cam half-hour formats, Bill has written and produced comedy series that have aired on CBS, NBC, ABC and Netflix. In addition to his own half-hour pilots — which were sold to ABC Family, Touchstone Television, Universal Studios, and CBS Studios — Bill has developed comedies with actors Courtney Cox, Keegan Michael Key and comedian Brad Williams.
James Crawford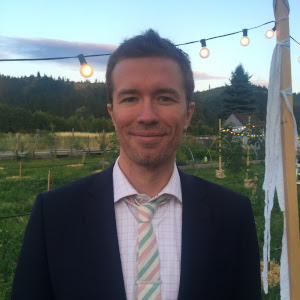 James Crawford is a Canadian producer with expertise working with international creative professionals. He is the former Head of Development for Fireside Pictures, a full-service production company specializing in sub-$5 million features with offices in Ottawa, Canada, and Los Angeles. Prior to Fireside Pictures, James was the Executive Director of Development at Engage Entertainment, where he developed, sold, and produced seven movies to Hallmark Channel including The Rooftop Christmas Tree, Sleigh Bells Ring, and A December Bride. In addition, James developed several 1-hour television series, pitching to EPiX, WGN America, Cinemax, and Universal Cable Productions.
James also worked as the Creative Executive at Cartel Entertainment where he developed pitches to Amazon, FX, Hulu, Netflix, Cinemax, UCP, and other major networks.
He produced the animated short series A Brief History of Dick Moves, which won Best Web Series at the 2018 Glendale International Film Festival and has worked as a producer on the independent documentaries Code Blue: Resuscitating Rural Surgery (2019) and You See Me (2015).
We're excited to have added Chris Armogida, Bill Daly, and James Crawford to our team of producers. To connect with these talented producers above, check out our full producer list here!