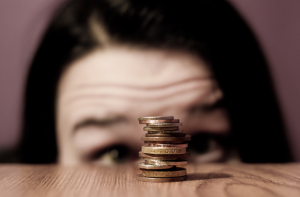 Last week, Voyage announced the latest film we've produced, Valley Uprising: Yosemite's Rock Climbing Revolution–an in-depth documentary about the history of thrill-seekers climbing Yosemite's treacherous granite cliff faces.
Soon after the announcement, we received a pretty interesting email, which brought up some questions about Voyage's project selection process–Why would we spend money on such a specific-interest documentary? How could we ensure we broke even on marketing a project with such a relatively small target audience? After all, rock climbers and adrenaline-junkies are such a small and specific part of the overall moviegoing audience…isn't the goal to reach as many of the "4 Quadrants" as possible?
As with any other film we've helped develop, we're very excited for and confident in Valley Uprising's success. But this email created an interesting opportunity for us to debunk several myths about the industry, financing, and what makes a marketable project. Plus some details about how smaller films get financed—and many of them can be applied to non-documentary film projects as well. So if you've been burning with some of the same questions, now's as good a time as any to clear up a few misconceptions you might have about the niche filmmaking process!
Misconception #1: Producing a niche film will put you into debt
A financially successful film can be measured in not just its total sales, but rather more accurately in its percentage of return on investment, or "ROI". Of the top three genres with the highest returns on investment, two may surprise you. The first on the list is horror—less surprising, since many low-budget horror flicks like The Blair Witch Project and Paranormal Activity have garnered astronomical profits compared to their modest initial costs.
But what about the other two? Historically, the next-highest returns on investment come from documentary films and concert movies. So, in terms of ROI, these kinds of films actually perform better than action films, thrillers, sci-fi, and dramas. If they're budgeted and financed appropriately, documentaries can be an extremely reliable source of return on investment.
Misconception #2: Films need to market to as many of the "4 Quadrants" as possible to be successful
The 4 Quadrants of film marketing—that is, males under 25, males over 25, females under 25, and females over 25—are used to broadly divide audiences into more marketable segments. The "Holy Grail" of big-budget studio movies are those that have something for viewers in each of those quadrants.
However, it's not a hard and fast rule for marketing any movie, and in fact is only one of many marketing models. The 4 Quadrant model can actually be incredibly risky and, given the investment outlay, many 4-quadrant movies never make enough to cover their initial investment.
Instead, Voyage advocates identifying and creating for actual market demand for any number of marketable audiences. By measuring the size, location, and purchasing patterns of your audience, you can create the right project in a price range that accurately reflects what that market is willing to watch and buy.
For example, YouTube markets to relatively niche audiences, and in this arena, a webseries spending two thousand dollars per episode can make a lot of money for its creators in return. However, YouTube is unlikely to be able to deliver enough of a wide market and corresponding revenue to warrant say, a five million per episode series.
As always, it's of utmost importance for you to know your market! Targeting a niche with a project that's made for the right price can be an incredibly lucrative business.
Misconception #3: Independent filmmakers must pay for the entirety of production out-of-pocket
If this was true, then niche projects would simply not exist! In fact, as you tighten your focus, more out-of-the-box financing models become available to you.
In recent years, crowdfunding has become more and more of a viable option, and it's a route that both beginning and established creators have turned to create a quality product for a targeted market.
But crowdfunding is far from your only option. In the case of Valley Uprising in particular, roughly 100% of the cost of production was covered by brand sponsors with a similar target audience to the film—Clif Bar and The North Face among them. Since these sponsors get paid back in brand recognition rather than revenue from the film itself, it's a win-win for advertisers and creators. It also means that the very first ticket sold or Video-On-Demand download returns a profit to the filmmakers!
With such low risk and a high rate of return, why would a filmmaker not want to be in this business?
The entertainment industry isn't just about blockbusters and studio features—with a great premise, story, and appropriate financing for the right market, even a more modest feature can be a huge success for its creators.