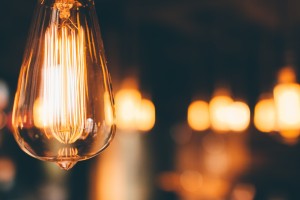 3 Myths About Making It In The Entertainment Industry
At times, the Industry can seem like a very mysterious & exclusive club that requires a secret password to gain access. Because of its somewhat elusive nature, stories of what people think the industry is actually like emerge and begin to be taken as fact.
We hate to burst your bubble, but here we go…
"Everyone is out to steal my story idea, so I can't talk about it."
We hear this myth from authors and screenwriters all the time, but there's very little evidence to back it up. In fact, a creator who is trying to break into the industry should be talking about his or her story to anyone who will listen.
Yes, when you're an established film or television writer who takes meetings with producers and executives all the time, copyrighting your ideas should be a consideration.
But that fact is, an idea alone is not what sells in Hollywood. What sells is the entire package—how an idea is executed.
And it's crucial to practice telling your story because you'll need to be phenomenal at painting the picture for your producer-audience when you do land a meeting.
Check out producer Elizabeth Kushman's (ONE MISSED CALL, THE HILLS HAVE EYES) opinion on the topic here: http://voyagemedia.com/exclusive-producer-interview/
"I have to send out a lot of query letters to improve my chances of getting my idea picked up."
Sending out hundreds of query letters to unqualified leads is like throwing spaghetti against the wall to see what sticks – it's a waste of time and often yields little to no result.
You would never want to pitch your rom-com script to a producer who works exclusively in the horror genre…so why send them a query letter requesting a meeting in the first place?
"I just need one spectacular story to make it in Hollywood."
This is partially true…
Yes, you DO need a spectacular story to help get you noticed, but you ALSO need to have a killer 'bench'—several stories in your back pocket that you're constantly working on.
Picture this scenario:
You've scoured IMDb Pro for a list of qualified producer leads, you sent query letters via email and followed up via phone, and get a bite. A producer wants to meet with you about your project!
So you arrive at the producer's office ready to pitch the story that landed you the meeting, armed with your logline, elevator pitch, long pitch and storyboard or lookbook. You are totally prepared to pitch your magnum opus to this producer….
And after you complete your pitch the producer says, "The sounds like a really cool concept but it's not quite what I'm looking for right now. What else are you working on?"
This kind of thing happens all the time during pitch meetings.
Producers pass on concepts for a whole slew of reasons, so being prepared with well-thought-out alternatives for them to consider will mean the difference between a wasted opportunity and a producing partner.
_____
Are there any other Entertainment Myths you've come across? Comment below.