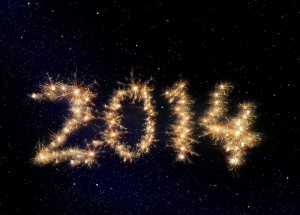 It's been a big year at Voyage and I wanted to take a moment and thank you for being a part of our growing family of creators!
Without you, none of what we accomplished would have been possible.
We set some big goals in 2014 – we wanted to get some films made and we wanted to expand our ability to make a real difference to creators (and their projects) around the world.
Toward that end, one of our successes was officially launching our "Originals" program, specifically designed to partner with select creators to bring their projects to market and arrange for packaging, financing and distribution. We took on 14 new film and television projects in the program this year, all of which are now partially packaged or financed and in various stages of development. A couple standouts include producing and releasing our award-winning and highly profitable film, VALLEY UPRISING, and bringing the scripted TV series, UNBRIDLED to market and securing the participation of 2 well-known and respected showrunners. You can read more about our Success Stories here.
We're also proud of our partnership with Amplify Releasing/GoDigital, which enabled us to guarantee distribution to some of the film projects in our Originals Program as well as for several clients who took advantage of our new distribution business plan / strategy service, "Distribution Deep Dive".
Our Professionals Program is in its 3rd year and took a surprising and unplanned twist. Not only does the program continue to serve as the incubator for projects that enter our Originals Program, but it also now acts as a crucible for nurturing and identifying screenwriter-clients to whom we provide paid writing assignments. We're exceptionally proud to have created new jobs in these challenging economic conditions.
We renewed our commitment to providing free and low-cost Education and Training for creators this year and have now trained over 18,000 creators on our platform. In particular, we launched the new Ask A Producer Anything mentorship platform, which created a very cost-effective way for creators from around the world to connect with our producers and get their burning project and career questions answered, live. I also conducted my first ever Private Coaching Group, which we've now made publicly available as a blend of recorded video trainings and live coaching sessions. In the program we explore the business side of content creation – everything from personal branding, strategic project selection, building a team, financing, deal making and more.
For authors, we strengthened our ability to help bring film/TV rights to market by launching the latest service in our popular Book-to-Screen Access program, "Hollywood Book Trailers". By bringing respected filmmakers into the creative and production process, we've completely redefined the book trailer market. This has helped us secure several new publishing company partnerships and bring over 500 novels to market.
Our stalwart Branded Entertainment Division helped pitch over 360 unique branded and commercial projects this year, with an unprecedented 60% success rate. And we're proud to have added some amazing new artists to our writing and visual family. And that just scratches the surface of everything Voyage and its family of producers and creators have been up to.
BUT LET'S NOT REST ON OUR LAURELS!! THERE'S MORE TO DO!!
In 2015, we plan on renewing our commitment to the "heart-centered" values on which we were founded. As we grew in 2014, we recognized that we risked becoming too "transactional" and less focused on doing great things for great people. We can't and won't let that happen so we'll be examining and revitalizing our entire culture inside and out as we move through the year ahead.
We also have major plans in motion to expand our ability to help you finance, package and distribute Originals content. Accordingly, we'll be announcing several new initiatives that will make it easier than ever for you to get your projects financed and made…
Talent Packaging:
In addition to our pre-existing relationships with talent agencies and managers, we've recently set up two strategic partnerships that enable us to source and package "influencer"/YouTube talent to increase the value of film and television projects. We have already secured talent that has over 100 million subscribers as part of these deals.
Production Financing:
We are currently in negotiations and are a couple months away from being able to announce our latest slate financing deal that will put us in a unique position to finance and distribute independent films and associated online and video game content.
A New Website:
We've been developing a new site that we expect to unveil during the first half of 2015. We're embracing technology in a big way that will put you in control of quickly and easily connecting with producers, getting valuable insights on your projects/career, and enabling your projects to get discovered and made.
More Creator Education:
As part of the site, we'll be providing all-access membership to over 400 hours of new filmmaker training, including several new coaching programs taught by our very our producing team.
As you can see, we'll be very busy with big things and continuing to shake up the industry. And we can't do it without you!
So we very much look forward to deepening our relationship and helping you Get Connected, Get Educated, and Become an Original…
Happy New Year!
– Nat Mundel & The Voyage Family