Voyage Media, with the help of our talented producers, writers, and storytellers, has built out incredible projects into films and television shows. Our projects have been written about by well-known media outlets, such as Variety and more. Check out our projects in the news below!

In addition to the Voyage story in Variety, our platform has been featured quite a bit in the news, including on Broadcasting Cable News and Student Filmmakers!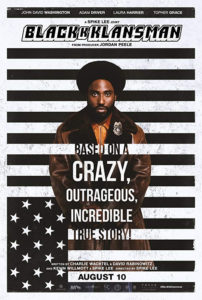 We're also proud to announce our new joint venture with Impossible Dream Entertainment & Fortress films to develop and finance prestige independent films from the Voyage community. The partnership pairs Voyage's extraordinary development track record with the production prowess of IDE's Shaun Redick (GET OUT, THE BLACK KLANSMAN[i2] , BAND AID) and Fortress Films' Patrick Rizotti (MALICIOUS, THE SUPER). Both IDE and Fortress have private equity backed financing.
Finally, we had an incredible time at our IGNITE! 4.0 workshop, hosting thirty special storytellers and producers to collaborate and create market-ready projects. At our charity gala dinner, we raised money for our non-profit partners, Young Storytellers, which uses the timeless techniques of mentoring, collaboration, and performance to provide public school students with an opportunity to write stories and see them brought to life.
A big and wonderful surprise came out of our IGNITE! weekend: an anonymous donor established the first ever Voyage scholarship, that provides deserving storytellers with financial assistance to gain access to high level mentor-ship and develop their stories for market.
We're always astounded with what comes out of those special weekends and what's possible when you connect like-minded people all working toward a common goal!
All of this could not be possible without you, our community of emerging storytellers who are passionate about building their projects out into market-ready projects!