Voyage is heading to the Austin Film Festival to present our award for Best Fiction Podcast. We'll be there from October 27-Nov 3 so if you're in town, come see us at the award luncheon on Saturday.
"We're delighted that Voyage is now partnered with AFF. We share the same core values of openness and accessibility, and we're excited to discover great projects and new screenwriting talent through this new and innovative podcast category award!" Nat Mundel, Voyage's Founder and CEO stated. The winner of the Fiction Podcast Award will have a podcast produced by Voyage Media, and two finalists will get development assistance and mentorship by Voyage Media. These are great opportunities for writers to further their storytelling. The winner will be announced at the 29th Annual Austin Film Festival & Conference happening October 27 – November 3.
Congratulations to Voyage Clients Becoming Originals!
ONE: DROWNING IN THE BLOOD – Feature Film
Big shout out to Ashanti Chimurenga who signed up for a Pitch a Producer session and later worked with Producer Kathleen McLaughlin who guided her to create a pitch document for a feature film. Ashanti's project is now a Voyage Original being shopped by Kathleen.
Logline: The true story of a woman's fight for justice and her deep transformative friendship with Shaka Sankofa, a man sentenced to die at age 17 for a crime he did not commit. Their fight would lead to an international outpouring of support before his death by lethal injection on June 22, 2000. Shaka Sankofa was the 244th prisoner to be killed by the State of Texas after the US Supreme Court imposed a moratorium on the use of the death penalty after acknowledging statistical evidence that race plays a critical role in who is put to death. 
BUSH BAND BABIES – Children's Series
Congrats to Barbara Norris!! Barbara came to Voyage with a collection of children's books and adapted them into an exciting TV show with powerhouse kids producer Bryan Taw and writer Arden Pryor.
Logline: The adventures of a young indigenous child and his animal friends in Western Australia that touches on issues surrounding environmental and social changes that have impacted the lives of indigenous people in and around Australia.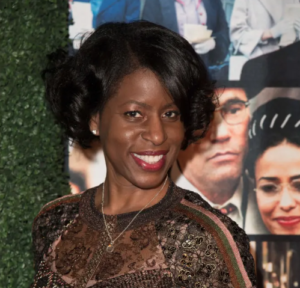 Karen Peterkin is a producer and development executive. She is a dynamic storyteller whose passion for amplifying stories has fueled her 20-year career as a film and television creative executive and producer.
Previous Projects:
BEHIND THE MOVEMENT
JEAN OF THE JONESES
HERE WE GO AGAIN
What I'm Looking For:
FEMALE-DRIVEN STORIES, DRAMA, COMEDY, FAITH-BASED, and INSPIRATIONAL/UPLIFTING content for FEATURE FILMS AND SCRIPTED TV. Stories that are grounded, accessible and whose themes reflect the human condition.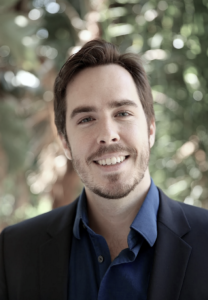 Tyler Condon, originally from Chicago, began his career in documentary television, working on shows for Discovery, National Geographic, The History Channel, and Animal Planet. After moving to LA, he continued to produce groundbreaking new media content, working with major artists like Tiesto, Steve Aoki, will.i.am, and others.
Previous Projects:
ROTHANIEL
VALLEY GIRL
THE PRANK
What I'm Looking For:
HORROR, ACTION, CHARACTER DRIVEN COMEDY, DRAMA (strong social or political meaning) for FEATURES and TV.
Here's what's happening on Catalyst!
The Catalyst Community is thrilled to welcome Voyage producer Jason Cheyney (LEGOMASTERS, SUPERHUMAN, BULLSEYE, FEAR FACTOR), who brings a wealth of experience in unscripted development to his Executive Discussion panel, called Everything Unscripted! Speaking of our executives, on November 14th, producer Bonnie Solomon () will host her inaugural "Writers Room" Live Workshop, where members can practice pitching their work and critique each other in a roundtable discussion which is sure to be a lot of fun. In the world of audio submissions, member David DeRosa's swashbuckling fantasy/adventure audio drama, Anaxiunara: One Brief Eternity is off to an impressive start, with audio now gracing his project page on Catalyst. Even our own Community Manager Ross Allaire got in on the fun and recorded an audio pitch for his screenplay AMERICAN FALLS. Between audio submissions from members, informative Executive Discussions, and exciting Live Workshops every week, there's always something new at Catalyst!