As we arrive at the end of 2022, we'd like to take a moment to reflect on the amazing milestones that we have achieved as a company and alongside our incredible storyteller-clients. From the creation of our new online community; our partnership with CAA, the most renowned agency in the world; to the just-announced new film, RISE AND SHINE, the first of many of our storyteller's podcasts to be adapted as a movie. 2022 is a year to celebrate! Nat Mundel – Founder & CEO
Latest Original Heading Into Production!  Voyage Media and Just Like You Films is proud to announce that our theatrical motion picture RISE AND SHINE is slated to start production in Spring 2023 in Atlanta, Georgia. 
This wonderful, uplifting coming-of-age tale is based on the true story of Janice and Terri Steele. Janice brought to Voyage the story of her daughter Terri, a remarkable teenager who did not allow her disability from enrolling in high school and achieving her ambitions.
The film will be directed by Laura Somers (RICH KIDS). Laura is a filmmaker inspired to make movies about characters claiming their place in the world and establishing their dignity.
Voyage is proud to partner with Just Like You Films, an innovative non-profit content company dedicated to spreading empathy, kindness and understanding through the power of film.
Michael Stagliano wrote the screenplay. Nat Mundel and Robert Mitas will be producing through the Voyage Media banner, alongside Jen Greenstreet (Just Like You Films) and Charles Randy Wooten (Low Road Films).
Voyage Partners With CAA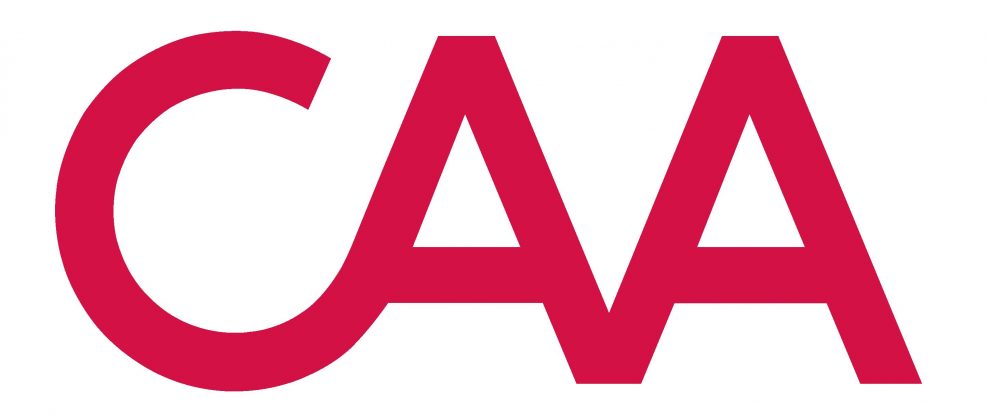 Voyage Media is now represented by the #1 talent agency in the world, Creative Artist Agency (CAA). This partnership with our Podcast division will further enhance our relationships in the industry and allow even more exposure of our storytellers' podcasts in the film and television industry.
Celebrating Clients Becoming Originals! Here are just a few of our client's incredible stories that are now being produced as Voyage Originals.
A LIFETIME AWAY True Drama — Jhanna Dawson
A RUDE AWAKENING Drama — Judit Catan
BEING A WITCH AND OTHER THINGS I DIDN'T ASK FOR 1-hour Drama — Sara Pascoe
BOOM! TOWN Crime Drama — Bob Pondillo
BRAXTON'S TURN Feature Drama — Stephen R Mark
BREAKING THE ICE Feature Comedy — Harinder Mullay
BROKEN CIRCLES True Life Drama — Shelley Hunter
BUSH BAND BABIES Family Feature — Barbara Norris
CAPE NOME 1-hour Drama — Neil Gordon
CHRISTMAS MAGIC Feature – Drama — Cynthia Helwig
CITY OF REFUGE Futuristic Drama Series — Pamela Bryan
COACH HITCH Unscripted — Ms. Hitch
COSMOSIS OF WORLDS Sci-Fi Comedy — Richard Trask
DAUGHTERS OF DYSFUNCTION Drama/Comedy — Victoria Richter
DEAR ANNIE, I HATE YOU Comedy — Samantha Ipema
DEEP COVER Feature – Drama — Nadia Dean
DEPARTURE Drama — Chris Henger
FOX FAIRY Limited Historical Drama Series — Karen Hermanson
FOX IN THE LION'S DEN Drama/Crime Thriller — Dr. Hal Bradley
GOD'S CHILDREN Series/Animated/Family — Brent Amacker
GOOD COP, GIRL COP Dark Comedy — Lisa Doble
ICE AND GOLD Historical Drama — Steve Trebilcock
MY EARLY LIFE Drama – True — Keturah Belle McMillin
NEVER PREDICTABLEZ Coming of Age Drama — Tiffany Gray
NOTHING VENTURED TV Drama — John Foley
ON THE VERGE Edge — Dan FowlerStory Consultant: Teal Greyhavens
ONE: DROWNING IN THE BLOOD Crime Drama — Ashanti Chimurenga
PAPER WIFE Drama — Rowshan Sarker
PINKERTON GIRL Period Drama/Thiller Series — Jeri Fonte
PRESUMPTION OF DEATH Sci-Fi Crime — Joy Cagle
REVOLUTIONARY HEART Historic Drama/Romance — Lori Piotrowski
ROGUE JUSTICE Action Thriller — Ben Nicholls
SALLY SEAHORSE Children's Series — Linda Wilson
SEA HAG Feature — Adena Grundy
SMACKDOWN CHEF Unscripted — Nirmalan Mayura
ST. HADRIAN OF CANTERBURY Historic Docu-Series — Doye Teido Agama
STEEL CHAMELEON Comedy Thriller — Ivan Campbell
THANK YOU FOR DYING Half-hour Series — Fiona Stefanis
THE ART OF DYING Crime Thriller — Derek Cavignano
THE ESSENCE Mystery / Supernatural — Sandi Baughman
THE LONG LAST OUT Feature — Michael Riley
THE WORLD OF AQUADONIA Kid's Animation Series — Alana de la Cruz
THESIA'S HUNT Horror — Leonard Steinberg
TUSKIE'S TRAVELS Kid's Animation Series — Brenda Miller
UNBALANCED Mystery — William Hoffman
Podcast Releases & Deals Soaring
Launched just over a year ago with a single podcast, our Podcast Division has released over 125 episodes across 12 series and anthologies, 2 have now sold, 3 others have film/TV offers and 1 is being turned into a major motion picture already!
Many of the podcasts have entered the Top 100 charts for their genres. To add perspective, as of June 2022, there where 2.4 million podcasts available. To soar to the top through this crowded medium speaks not only to the incredible podcast team here at Voyage, but mostly to the amazing storytellers than entrust their stories with us. To peruse and listen to our entire catalog of series, Click Here. And here are a few notable and new releases…


Listen
BORDERLINE is a true story of a terrible crime, an incredible survivor, and strange-but-true justice on the Texas border between the United States and Mexico. Narrated by Paget Brewster (CRIMINAL MINDS).

BORDERLINE reached #29 on Apple's Top Podcasts chart and is currently negotiating a film/TV offer.

Voyage Client: Jayson Woodward

Listen
FEVER DREAMS is an anthology podcast of pulp fiction stories – edgy stories in the noir, sci-fi, horror, and thriller genres. Each episode is one complete story. Starring Iain Glen (GAME OF THRONES, DOWNTON ABBEY).

FEVER DREAMS hit #36 on Apple's Top Podcasts chart, and with two episodes receiving interest for film/TV so far!

Voyage Clients: Cheryl Myers, Henry's Hoffman, Robert Gurr, Michael Priv, William Curley, Bob Creager, Jeanne Covert, Jeffery Ogata, Beth Cleveland, Isabel Carter, Derik Cavignano

Listen
MY WEEKLY PANIC ATTACK features Remi Brooks and her well-adjusted best friend Liz as they laugh about the embarrassing things we all do on a daily basis that are the result of anxiety.
Voyage Client: Remi Brooks
Listen
RED MEAT VILLAGE is a scripted contemporary neo-noir audio drama. Private eye Tony Justice and his partner Reggie try to find a missing girl in New York City, at the behest of her sister, whom Tony is in love with. Starring Catherine Bell (JAG) and Malik Yoba (New York Undercover, Cool Runnings) RED MEAT VILLAGE hit #4 on Apple's Top Podcasts Drama chart!

Voyage Client: Andrew Bernstein
Coming Soon:
DEAD IN THE WATER is a true crime docuseries about an Australian woman who falls in love with a conman who defrauds her of over a million dollars, attempts to murder her, and flees. Narrated by Tony Dalton (BETTER CALL SAUL). The series has received one acquisition offer already.

Voyage Client: Maree Lallensack
I AM ECHO – When a sheltered young woman, Catherine, finally moves away from home for college, she begins to investigate her family to finally get at the answers behind her father's mysterious death, possibly connected to her mother, Barbara, who controls one of the largest trusts in the country and is an extreme narcissist. In the process, she discovers repressed memories… that may be someone else's memories. It's "Succession" with a sci-fi twist.

Voyage Client: Rachel Cosgrove

The Patsy – In 1976, a journalist was assassinated in Arizona, the first assassination of an investigative journalist in modern America. "The Patsy" shines a light on the conspiracy behind the killing and the dubious prosecution of a man many believe was framed for involvement in the crime, with a focus on his family's 45-year ordeal to clear his name, and the two-time Pulitzer Prize nominated investigative journalist who has followed this case, and its stunning corruption at all levels of a modern American city, from its inception to the present day.

Voyage Client: David Levitt

We Launched a New Member Site & Community

If you haven't heard the buzz about Catalyst, let's get you up to speed!
Catalyst is a first of its kind oral storytelling platform, bringing together storytellers, producers, and listeners to build relationships, learn, discover and create entertainment.
Whether you want to attend the live producer-lead workshops, are looking for inspiration and feedback on your project, or you want to encourage other storytellers, Catalyst is chock full of awesomeness:
Bi-weekly Live Workshops lead by veteran producers on various topics including creating marketable stories, screenwriting, podcasting, and more!
On demand access to our Training Vault with over 50 hours of world class education, our past Live Workshops, webinars, and more
Access to exclusive audience-building audio tools and the Catalyst Story Network so you can build friends, fans and followers
Social engagement with other storyteller-members so you can support one another on your storytelling journey
10% discount on pitching Voyage producers and other incubator services
And also, Catalyst works! One project was already discovered and distributed via a mainstream podcast network!
Here's what our members are saying:
"…an excellent networking tool."
"I was looking for my tribe of screenwriters who are in the business and I have found them."
"It is just what I need."
Click Here: https://www.voyagecatalyst.com/ to get started with your 30 day free trial.