It's been a successful year here at Voyage and we have a lot for which to be grateful.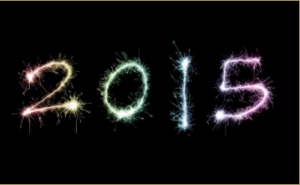 First and foremost, we want to thank you for being a part of our incredible family of creators! Without you and your hard work, none of these wins would have been possible.
Before we get swept up in 2016, we want to take a moment to reflect and highlight some of our wins from 2015.
BREAKING NEWS
We're thrilled to announce that our Original scripted feature, THE GOD HELMET, has obtained 50% financing (yes, actually in the bank) and fingers are crossed it goes into production in Q1. Also, our feature documentary, VALLEY UPRISING, had a huge run theatrically screening in over 45 countries with total attendance in excess of 100,000. It also attained a primetime release on Discovery, and is now available in a premium Vimeo window. Finally, it attained over 5 Grand Prizes at all the major adventure festivals including the prestigious Grand Prize at Banff.
THE NEW WEBSITE
We set some lofty goals for 2015, and none bigger nor more important than building our new website. The goal was to create an online platform where you could Get Connected with experienced producers such as yourself, Get Educated with over 400 video trainings on how to create marketable projects that will sell, and Become an Original.
The site is a huge success! Hundreds of creators like you are ordering, booking, and uploading materials to the website for their strategy sessions. And hundreds more have have enrolled in our LAUNCHpad program, a monthly subscription service where you get on demand access to all of our trainings and coaching sessions with our Producers. And our slate of Originals continues to grow (11 more this year alone!).
We couldn't be more thrilled with how this online platform has been embraced. And as we move forward, we're excited to continue building on this strong foundation.
ORIGINALS
As mentioned above, our Originals have been growing rapidly. It's hard to believe that this program is only a little more than a year old. That's just a testament to the quality of creators that come through our doors and the outrageously awesome work you do with them.
We've added 11 projects to our diverse slate this year:

THE GOD HELMET (Feature; in collaboration with John Crye)
Still numb from the death of her teenage son, psychiatrist Marcia Menkin stumbles upon a mind-expanding new technology that threatens to destroy her career even as it helps her patients and heals her own broken heart.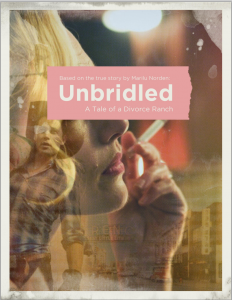 UNBRIDLED (TV Series; in collaboration with Rebekah Bradford Leekley)
When a sheltered but desperate woman reluctantly decides to divorce her wealthy husband in 1950s America, her only option is to move to Reno and spend six weeks at a "divorce ranch," which is filled with all kinds of fascinating, troubled and dangerous characters.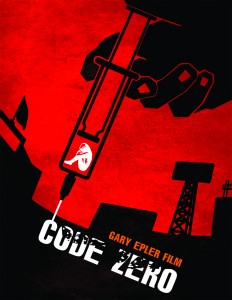 CODE ZERO (Feature; in collaboration with Michelle Sy)
A disgruntled doctor put his hospital in lockdown mode when he realizes that a group of terrorist plan to use on of his patients, a Nigerian infected with an Ebola-like virus, as a biological weapon. Trapped in the hospital with the terrorist and patient, he must keep the patient alive in order to stay alive himself, and figure out a way to step them.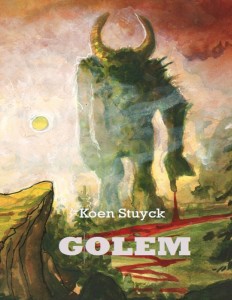 GOLEM (Feature; in collaboration with John Crye)
A Belgian journalist visiting Israel discovers just how far Israeli intelligence will go to eradicate the Palestinian threat when he's mistaken for a spy.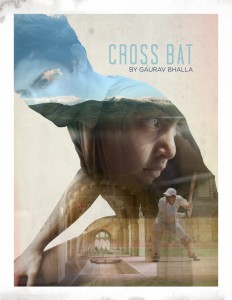 CROSS BAT (Feature; in collaboration with with John Crye)
A poor kid from Mumbai rockets to fame as the youngest player in the Indian Cricket League, only to lose it all when he kills a man in a drunk driving accident. He finds his redemption by caring the man he killed, becoming hte father he never had himself.
CONTINENTAL DIVIDE (Feature; in collaboration with Michelle Sy)
A hiking trip along the Continental Divide Trail turns deadly when a group of friend are taken hostage, forced to guide a team of criminals on the run from authorities.
SIBLINGS
The true story of two Mexican brothers – one daring, the other more cautious – who strive to become internationally recognized Formula One racers during the 1960s while simultaneously to earn the respect and admiration of their parents.
DEVIL'S BREED (Feature; in collaboration with John Crye)
When a couple moves to the countryside to protect their wayward teenage daughter from bad influences, they find themselves surrounded by the most menacing influence of all, a demonic cult.
REELING (Feature; in collaboration with Elizabeth Kushman)
Soft-spoken Ethan is stunned to learn that his estranged but seemingly normal son, Lyle, is a person of interest in a serial rape and murder case. Desperate to get to know his son better and prove his innocence, Ethan embarks on an informal yet dangerous investigative journey with an unlikely ally: VANGE, a woman who claims that, years ago, Lyle drugged, raped, and almost killed her. As Ethan struggles to prove that he didn't raise a monster and Vange tries to bring clarity to the fuzzy memories of her assault, the two form an unlikely friendship.
ELEPHANTS IN MOTION (Documentary feature; in collaboration with Bonnie Solomon)
In this documentary TV series, a select group of five successful, tech-obsessed Americans leave behind the chaotic, scheduled and overly busy routines of their lives to journey to the Thai Elephant Conservation Center in the forest of northern Thailand. There, they take part in the volunteer mahout program, where they try to cope with the challenges of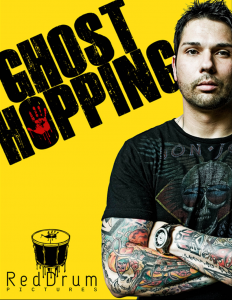 "digital detox", culture and climate shock, and learn to be resilient and to care deeply for another species.
GHOST HOPPING (Reality TV; in collaboration with Mark Marinaccio)
Following his performance, comedian Marcus (runner up in NBC's LAST COMIC STANDING) turns off the lights in the club and hunts for ghosts in this reality TV show.
Check out our full slate of Originals here.
PARTNERSHIPS
We've made a number of new strategic partnerships this year in order to help our creators get their projects made and distributed. From development deals with established production companies to graphic novel distribution, check out what we've been cooking up:
Wrekin Hill Entertainment – A company that specializes in low to mid budget thrillers and arthouse flicks, we're creating a "development accelerator" that gives screenwriters a chance to get a bonafide development deal with Wrekin Hill, the producers/distributors of such films like MISS JULIE, GET SANTA, THE FLOWERS OF WAR, and who's founder also produced/distributed THE PRESTIGE & CRUEL INTENTIONS.
Zealot Networks – We're partnered with Zealot to create "influencer-driven" movies packaged with YouTube stars. Zealot was founded by the original founder of Maker Studios, which sold to Disney for almost $1Billion.
Nasser Entertainment – We're working with Nasser to evaluate, finance, and produce books and films from our creators of Faith Based/Spiritual projects.
CreatorUp! –  An entertainment education company that has 400+ different courses that students can enroll in online. These courses are available to purchase on our website and when signing up for a LAUNCHpad membership.
Zharmae Publishing Press – A traditional publishing company in which we've successfully helped self-published authors get their books published.
Creative Impulse Entertainment – An award winning transmedia production company that we're working with to create graphic novels and pitch materials in the form of graphic novel screenplays.
NEW PRODUCTS
We've developed a number of new products this year that are focused on educating you and leveraging your projects. Take a look below:
Over 400 Video Training Lessons – We bulked out our education programs in 2015 with an array of training products that appeal to all types of creators and filmmakers.
Amazon Bestseller – This is a money-back guaranteed program in which we help authors reach Amazon Bestseller Status. Not only does this help authors sell more books, it also increases their leverage for selling their project's film/TV rights.
Graphic Novels – This program is for creators who want to turn their story into a graphic novel in order to entice buyers, sell their project and create a short term revenue stream. The program includes the production of the novels and also distribution across all major digital platforms.
Social Media/PR – For any creator trying to build their social media presence and personal branding, this program does exactly that. They'll work with social media experts to build their presence and learn the tricks of the trade in order to do it themselves, too.
Website Memberships – We offer four different levels of memberships (Free, Ignition, LAUNCHpad, and Accelerator). Our most popular level, LAUNCHpad, gives the creator access to 400+ hours of training and education content.
WELCOME TO OUR NEW PRODUCERS!
We want to take a moment and say welcome to the new producers that have joined Voyage this year! Check out who joined the ranks: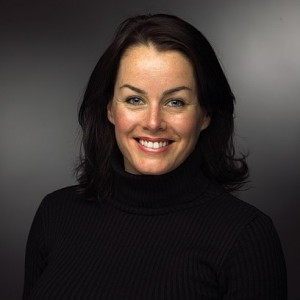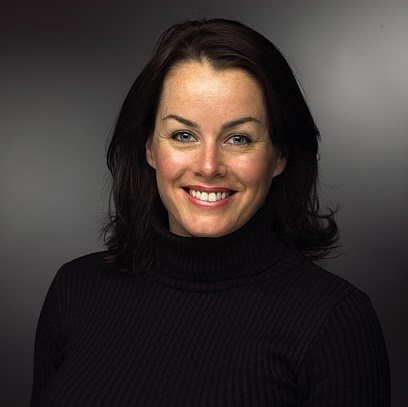 Rebekah Leekley Smith  – Most well known for her work on the Emmy Award winning series, SPAWN, Rebekah is an accomplished writer and producer in the TV world having written content for HBO, CBS, TNT, Lifetime AMC, and FOX.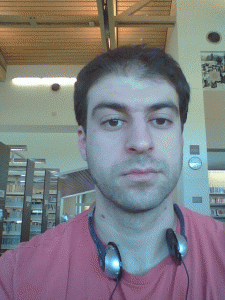 Dan Benamor – A versatile producer, Dan is our go to guy for faith friendly films and also has a background producing thrillers and westerns. Two films that Dan worked on were released this year: AMERICAN HEIST and FINAL GIRL.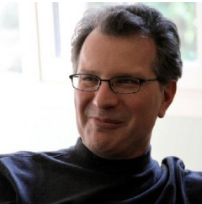 Sam Alexander – After transitioning from a 20-year career as a Psychotherpist, Sam spent 9 years at the Mark Wolper Organization at WB where he became Director of Development and worked on shows such as PENN &TELLER'S BULLSHIT, BAIT CAR, and INSTANT BEAUTY PAGEANT. He's currently the Head of Development at Brantlinger Entertainment.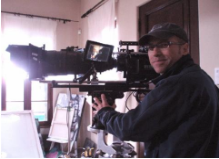 Brian Young – Brian is a Canadian producer with deep connections in the MOW world. He is currently writing and/or producing eight MOWs for Lifetime and Hallmark.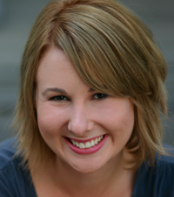 Diana Wright – Diana is a comedy writer and director who currently writes for THE SIMPSONS:TAPPED OUT iPad game. She has developed projects with Amazon Studios and Mondo Media as well.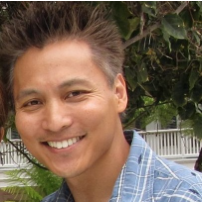 Van Partible – Is the creator of TV show JONNY BRAVO which ran for five seasons on the Cartoon Network and continues to air on sister station, Boomerang. Van has gone on to produce original material at Film Roman, Walt Disney Television Animation, Fox Kids, NBC, and Cartoon Network Asia.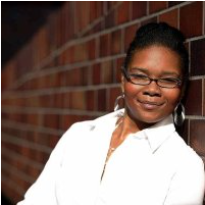 Whitney Beatty –  Whitney  has extensive experience in the reality TV space and currently serves as Vice President of Development at Mathis Productions at Telepictures, where she controls creative development, creates and generates formats, takes pitches from the entertainment community, produces sizzles and pitches shows to buyers
KEEP IT UP!
As you can tell, this past year was a busy one at Voyage, but it's no time to stop! We already have some big goals stepped out for 2016 as we work towards getting more film and series into production, expanding our ability to make a real difference to creators (and their projects) around the world.
We're excited for the opportunities that 2016 brings, which includes continuing our work with you! Let's get out there and shake thing up!
Happy New Year!
-The Voyage Crew