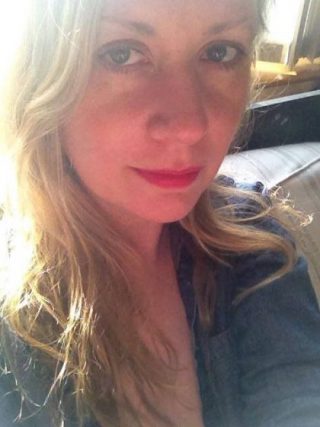 Kathleen McLaughlin
Producer
REVENGE (TV Series)
SALT
THE SUM OF ALL FEARS
VIEW FULL IMDB LISTING
Kathleen is a producer and writer with over 15 years of experience in both studio and independent feature projects. As the President of director Phillip Noyce's production company, Rumbalara Films, Kathleen developed material from the initial treatment through production and release of the films, gaining invaluable experience and unique insights into what makes a screenplay work on the screen and for an audience, not just on the page.
most recently Kathleen was co-producer on "What If" for Netflix before "The Resident" pilot. She has also worked on as a Co-Producer on the pilot for THE RESIDENT and as Associate Producer on ABOVE SUSPICION (starring Emilia Clarke and Jack Huston). She was brought in for a re-write on WW II story KILLER 10, for Arclight and Thunder Road and her original script, ALIVE DAY (developed through Voyage Media) is in development with Phillip Noyce attached to direct and Mike Medavoy of Phoenix Pictures and Voyage Media attached to produce.
Kathleen maintains a strong network of contacts among studios, producers, agents and executives and continues to keep her finger on the pulse of the marketplace.
While at Rumbalara, Kathleen Executive Produced Rabbit-Proof Fence and Co-Produced THE QUIET AMERICAN, which garnered an Academy Award nomination for Michael Caine. She also was a creative executive on SALT, THE SUM OF ALL FEARS, THE SAINT, THE BONE COLLECTOR and the ABC hit television series REVENGE. Additional TV work includes WARRIOR (NBC), CRISIS (NBC). She has worked with some of the top names in the business (Sydney Pollack, Anthony Minghella, Kurt Wimmer, Christopher Hampton) as well as first time writers like Christine Olsen (Rabbit-Proof Fence). Kathleen has also evaluated scripts and provided consulting services to Kevin Costner, Sydney Kimmel Entertainment, Walden Media, This American Life and Endgame Entertainment. She is a graduate of Northwestern University.