STEP 2: Scroll down to select this producer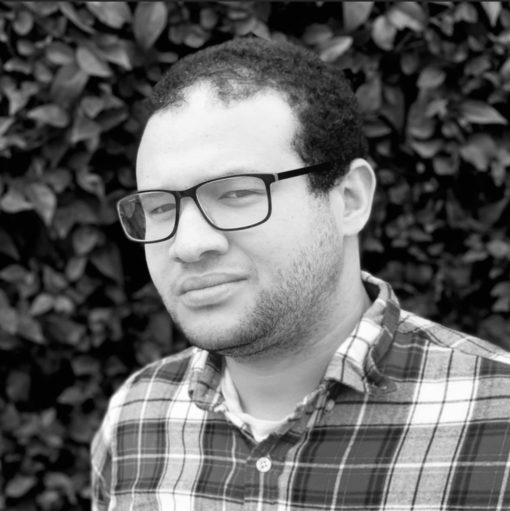 Scott Naar
Producer
WILLOW & LYDIA LEAVING MATRIARCH
WHAT I'M LOOKING FOR:
FEATURE OR SHORT NARRATIVE SCRIPTS IN THE SPACES OF HORROR,
DRAMA, SCI-FI, FANTASY, AND ADVENTURE. SCRIPTED TV, AND WEB
SERIES. Also open to DOCUMENTARIES AND DOCU-SERIES SURROUNDING TRUE CRIME.
ABOUT ME:
Scott Alexander Naar is a Jamaican-born screenwriter, producer, and director currently living in Los Angeles. Scott attended both The Art Institute of Fort Lauderdale as well as the University of Miami, where he received his MFA in filmmaking in 2018. Since, he's directed commercials for companies such as Godiva, Dunkin Donuts, and DSW Shoes. He's also written and directed fifteen short films, finding his niche in stories detailing family dysfunction, mental illness, and cult-like behavior. His films, including his short films BENJAMIN, NIGHTSCAPES and GOLDFISH have gotten into festivals such as Atlanta Sci-Fi Film Festival, Miami Shorts Film Festival, and LA Film Symposium. He's also sold two short films to Shorts.TV, both of which are currently airing on DirectTV.
Scott has recently found focus and success in the elevated horror genre. His feature-length screenplay DEMON, co-written with his wife and partner Sarah Naar, was a semi-finalist in the 2020 Screencraft Horror Competition, and they later optioned the script. He's directed two short horror films since 2020, WILLOW & LYDIA, which is currently on the festival circuit, and UMBRA, which has garnered more than ten thousand views on Youtube. Scott's most recent directing venture was a short film co-written with Sarah in March 2022, highlighting the horrors of immigration in the United States, a subject he's extremely passionate about given his experiences. While he's found joy and happiness in his short film endeavors over the years, Scott is looking forward to making his feature-length directing debut in 2023, tackling a modern folk horror co-written with his wife about a dysfunctional family and their secrets.
Connect Now!
Get all the help you need.
Select from the options below to begin the journey of bringing your project to the Hollywood market.
Pitch a Producer

By Application Only

Pitch your book adaptation, film/TV idea, or script concept directly to Scott Naar. If your application is accepted, Scott Naar will review your short submission, then spend an hour with you by phone - you'll pitch your story and share your vision and goals. Scott Naar will then provide you with insight into which market your story is best suited, and deliver a written strategic road map for how best to develop and market it to

Read more »

---