STEP 2: Scroll down to select this producer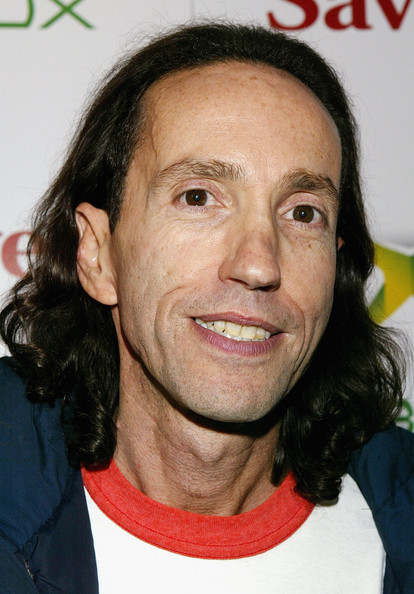 Sandy Stern
Producer
PUMP UP THE VOLUME
SAVED
BEING JOHN MALKOVICH
VIEW FULL IMDB LISTING
Sandy Stern's first feature was the critically acclaimed teen anthem PUMP UP THE VOLUME starring Christian Slater and Samantha Mathis. Stern's additional credits include Paul Haggis' RED HOT, Lynn Littman's FREAK CITY, Spike Jonze's BEING JOHN MALKOVICH, Todd Hayne's VELVET GOLDMINE, Jill Sprecher's THIRTEEN CONVERSATIONS ABOUT ONE THING, and Brian Dannelly's SAVED. He also produced the musical version of SAVED, which premiered at Playwrights Horizons in New York City.
For the past decade, he has been partnered with REM frontman Michael Stipe and their films have drawn such talent as Cameron Diaz, Marisa Tomei, Mary-Louise Parker, John Cusack, Matthew McConaughey, Ewan McGregor and Christian Bale. Prior to Stipe, Stern was partnered with Sean Penn.
He has won an Independent Spirit Award, a Producer's Guild Visionary Award, and a Satellite Award. He has been nominated for a Golden Globe, a Lucille Lortel, and his films have garnered three Academy Awards nominations.
Stern is developing projects with 21 Laps, Fox 2000, Playtone Productions, Overbrook Entertainment, MTV and Fuse. He is also prepping a musical version of PUMP UP THE VOLUME to premiere in Seattle in 2015.
He is currently on the faculty at The AFI Conservatory of Film where he is a mentor to over 30 student films a year. In addition, he teaches The Business of Development, Production and Post Production at Syracuse University in Los Angeles.
Stern graduated cum laude from Vassar College and summa cum laude from New York University. He is also a published author.
Currently Unavailable
Get all the help you need.
Select from the options below to begin the journey of bringing your project to the Hollywood market.
Pitch a Producer

By Application Only

Pitch your book adaptation, film/TV idea, or script concept directly to Sandy Stern.

If your application is accepted, Sandy Stern will review your short submission, then spend an hourwith you by phone - you'll pitch your story and share your vision and goals. Sandy Stern will then provide you with insight into which market your story is best suited, and deliver a written strategicroadmap for how best to develop and market it to the film/TV industry.
Read more »

---