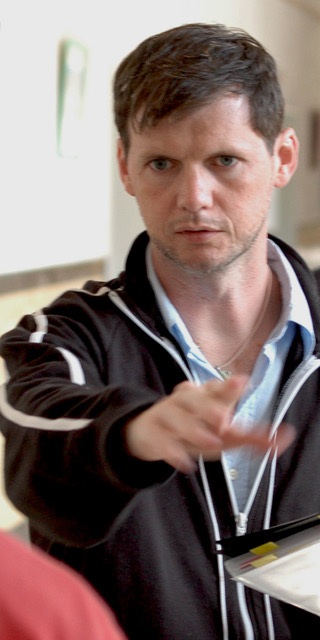 Russell Marleau
Producer
THE CURIOSITY OF CHANCE
LIFE WITH LOUIE
3-WAY
VIEW FULL IMDB LISTING
Russell has worked in the industry for over 20 years with credits as a producer, writer and director. Beginning his career at the independent production company Hyperion Studios, Marleau was one of the youngest writer/producers on several major network animated shows, including the Emmy-nominated FOX series Life With Louie starring and co-created by comedian Louie Anderson (Anderson himself won 3 Emmy Awards for his voice work on the show). Later moving into live-action, Marleau was the showrunner for three seasons of the Discovery Kids series, The New Adventures of A.R.K. (Animal Rescue Kids).
Marleau later teamed with a partner to create and produce their own content. Among their projects was the feature film 3-Way, which Marleau adapted from the book Wild To Possess and produced with his partner. Set up at Screen Gems (and released by Sony Pictures), the film-noir style movie stars Gina Gershon, Dominic Purcell, Ali Larter, Desmond Harrington, Joy Bryant and Dwight Yoakam. Also produced during this time was an animated pilot and a prime-time animated series starring Don Rickles developed for FOX. Marleau next wrote and directed the teen comedy The Curiosity of Chance that was distributed by TLA Releasing. Prior to its major release the film proved to be a hit on the film-festival circuit, playing over 50 festivals worldwide and winning multiple awards.
Marleau has sold several original screenplays to various companies and developed shows for studios such as Fox, ABC and Disney. He continues to write and develop original content for numerous companies. A graduate of San Jose State University with a BA in TV/Film, Marleau also now teaches screenwriting and producing on a part-time basis in Los Angeles at a boutique film school.
Currently Unavailable
Get all the help you need.
Select from the options below to begin the journey of bringing your project to the Hollywood market.
Pitch a Producer

By Application Only

Pitch your book adaptation, film/TV idea, or script concept directly to Russell Marleau.

If your application is accepted, Russell Marleau will review your short submission, then spend an hourwith you by phone - you'll pitch your story and share your vision and goals. Russell Marleau will then provide you with insight into which market your story is best suited, and deliver a written strategicroadmap for how best to develop and market it to the film/TV industry.
Read more »

---