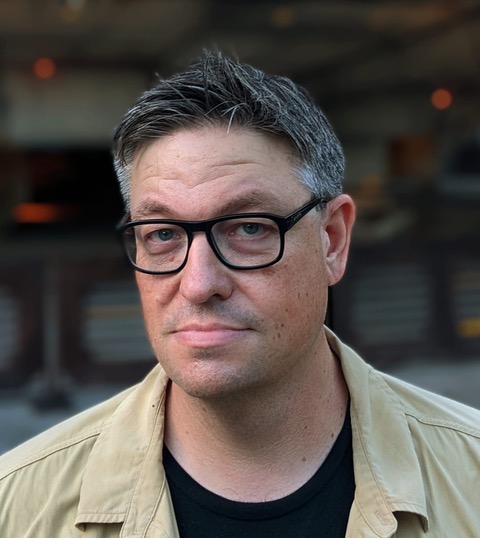 Richard Moon
Producer
THE DISCONNECTED
WEST VIRGINIA
ZOMBEO & JULIECULA
WHAT I'M LOOKING FOR:
SCI-FI, COMEDY, DRAMA, FANTASY, HISTORICAL, ADVENTURE, HORROR in FEATURES and SCRIPTED TV
ABOUT ME:
Richard Moon is an award-winning independent producer and screenwriter with over a decade of experience in development of narrative features, television, and documentaries. With a hand in multiple genres, from romantic dramedy to epic sci-fi, he has made a career out of building strong stories of character and struggle that touch the soul and the emotions from a variety of directions at once. As a producer, he always looks to bring the best form of a story to life, with an eye on creating a safe and economical production, and commercial viability.
Richard worked with FilmWorks South Africa in both the US and internationally to provide production support and development on the film THE DISCONNECTED, which he also wrote. With EFC Films and Xristos Productions he produced the features SUNNY AND RAYRAY and SMALL DAYS, and with Smoking Bear Pictures he helped develop, produce, and distribute the film WEST VIRGINIA. Alongside Circus Road Films, he wrote and produced the film DRIVING BY BRAILLE, starring Ryan Eggold and Tamin Sursok. For Nickelodeon he wrote and produced the pilot ZOMBEO & JULIÉCULA, and his documentary Salvage supported the efforts of the Union Rescue Mission of Los Angeles. He's also worked alongside the American Foundation for Suicide Prevention, and for several years lead writing groups and classes as part of the Action On Film Writers' Room Conference. For over a decade he has facilitated development, financing, and distribution services.
Outside of the independent film world, Richard has worked with City of Hope Hospital as part of their Institutional Animal Care and Use Committee, where he reviews and oversights scientific protocols regarding animal research. He has served as a member of his local Town Council, and was the principal writer on an amendment to the City Charter of Pasadena, CA, involving the public school district. He is a father to an LGBTQI+ teenager, a provider for too many dogs, cats, chickens, and one ornery rabbit; loves curling, archery, hiking, playing trombone and euphonium, tutoring physics students, and obsessing about history; has fostered multiple kitten litters from bottle-babies on up, and is always ready to break down story, character, and meaning.
Richard's goal in helping other writers is always to help discover the best possible form of the story, even when it is not the one, he would ever have written himself. With an eye towards the different perspectives and life-experiences, and a firm grasp on storytelling convention and purpose, Richard has assisted many writers and producers find the best way of telling the story they want to tell. He is as at-home breaking out a story in a large group of dedicated professionals as he is working by himself on a singular passion project, and to both environments he brings an ability to consider different angles, new concepts, and conflicting viewpoints.
Richard has a BS in Physics from the University of California at Riverside.