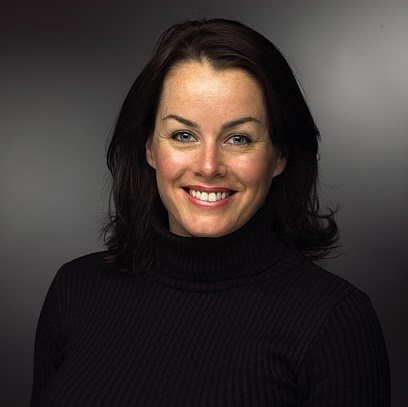 Rebekah Bradford Leekley
Producer
SPAWN
MAFIA DOCTOR
MANNY
For the past 20 years, Rebekah has been a working screenwriter, producer and filmmaker. She received a Primetime Emmy Award for her work on HBO's original series Spawn and co-wrote the highly rated movie Mafia Doctor for CBS.
She recently finished the drama pilots The Crescent City and TAROT, which are out to A list producers and directors. Currently, she is developing and writing the drama pilots Cipher and Tripwire with Aaron Mendelsohn.
She has written, produced, directed, shot and edited both live action and documentary short films. Her short film Manny premiered at the Santa Cruz Film Festival in Fall 2014. She has written features, developed and written short form original television series as well as long form mini-series and MOW's for HBO, CBS, TNT, Lifetime, AMC, and FOX. She is also a creative content creator who has developed branded digital entertainment for companies such as Google, Intel and Chanel.
Rebekah is passionate about storytelling and believes that stories are what make us uniquely human. They are at once the singular but also the collective shared experiences that connect us to others, inspire us to explore the mysteries of life and force us to act. Good stories move us.
Teaching is another passion of hers. She has taught screenwriting at community colleges and will be teaching an Industry class for UC Santa Cruz's Film and Digital Media Department in the Fall 2015.
Currently Unavailable
Get all the help you need.
Select from the options below to begin the journey of bringing your project to the Hollywood market.
Pitch a Producer

By Application Only

Pitch your book adaptation, film/TV idea, or script concept directly to Russell Marleau.

If your application is accepted, Russell Marleau will review your short submission, then spend an hourwith you by phone - you'll pitch your story and share your vision and goals. Russell Marleau will then provide you with insight into which market your story is best suited, and deliver a written strategicroadmap for how best to develop and market it to the film/TV industry.
Read more »

---

Treatment Review

Rebekah will read your treatment (or hear your verbal pitch if you don't have a treatment), evaluate its market potential, and spend an hour with you on the phone 1-on-1 discussing the best strategies you can implement to advance your project quickly.

Leverage Rebekah's experience and track record and write the best project possible, understand for which market your project is best suited, and avoid spending your valuable time on the wrong projects that won't go anywhere. During your strategic session, Rebekah will provide you with real and actionable insights about the strengths (and weaknesses) of your project and what to do to strategically to make it the best and most marketable so that you can get it made.

What will
Read more »

---