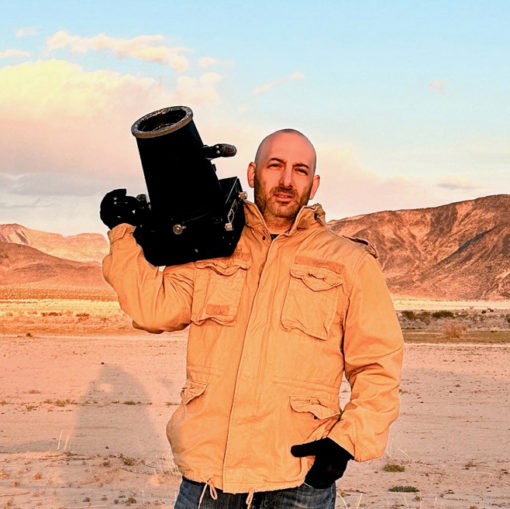 Mark Marinaccio
Producer
THE SECRET OF SKINWALKER RANCH
GHOST HUNTERS
EXPEDITION UNKNOWN
VIEW FULL IMDB LISTING
ABOUT ME:
Mark Marinaccio is an Executive Producer, Creator, Author, Showrunner and former Discovery Channel Director of Development.  He's produced hundreds of hours of television for some of the largest cable networks and production companies in the business.
Also known as "The UFO PRO", "Mr. Paranormal" and, "Nooch", he is considered the premiere expert when it comes to UFOs, ghosts, monsters, aliens, and all things paranormal. 
Marinaccio found his way to reality, unscripted, and documentary television due to his passion for exploring all things unexplained.
After a highly successful run producing and directing the original hit series, Ghost Hunters, he went on to create and produce paranormal content across multiple networks as well as his own podcast and social media brand, The Strange Story Co.
As a highly sought-after showrunner in the paranormal space, Mark fulfilled a career long dream when he produced and directed, THE SECRET OF SKINWALKER RANCH (S3) for The History Channel, which allowed him to spend four months on the ranch. 
Following the huge success of that series, The History Channel asked
Mark to develop a series which documents his own attempts at chasing UFOs. When he's not in the desert looking for UFOs, Mark is at his home studio in Agoura Hills recording his podcast, writing, and developing the next hit television series.