STEP 2: Scroll down to select this producer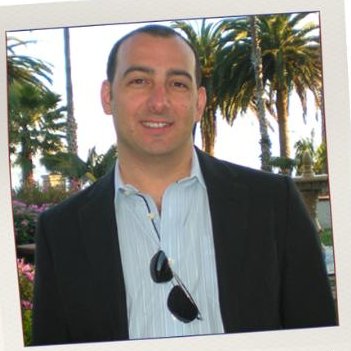 Mark Marinaccio
Producer
SEX SENT ME TO THE E.R.
STALKED BY A GHOST
MY BIG FAT OBNOXIOUS BOSS
VIEW FULL IMDB LISTING
Mark Marinaccio is an Executive Producer, Creator, Showrunner and Consultant for some of the largest cable networks and production companies in the business. As former Program Development & Production Executive at The Discovery Channel, he gained invaluable experience, forged solid relationships, and became one of the few people to have operated on both sides of the fence.
Marinaccio began his career on the huge FOX reality show, MY BIG FAT OBNOXIOUS BOSS. It was there he discovered his love of the Reality TV world. Since then, Marinaccio has directed and produced some of the most highly rated reality shows of all time, including: SEX SENT ME TO THE E.R. for TLC, THE ULTIMATE FIGHTER for Spike TV, GHOST HUNTERS for SyFy, and THE DEAD FILES for Travel Channel.
As a showrunner, Executive Producer and Co-Executive Producer, Marinaccio has overseen series' and pilots for The CW, A&E, Discovery Channel, TLC, Tru TV, National Geographic Channel, Animal Planet, Travel Channel, Bio Channel and Spike. After successfully "running" shows, Marinaccio was eager to understand the mind of the buyer, so he accepted the position of Director of Program Development & Production for The Discovery Channel. It was there Marinaccio developed a strong network sensibility, presided over hundreds of pitches in all forms, formed and strengthened powerful relationships with producers and agents, and sharpened his producing skills — overseeing the simultaneous development and production of multiple projects.
Marinaccio's first two sales went straight to air and equated to 8 hours of programming, and since then he has optioned dozens of shows while developing a stable of exciting projects. Marinaccio is currently Executive Producer and showrunner for 35 episodes of TLC's SEX SENT ME TO THE E.R.
Currently Unavailable
Get all the help you need.
Select from the options below to begin the journey of bringing your project to the Hollywood market.
Pitch a Producer

By Application Only

Pitch your book adaptation, film/TV idea, or script concept directly to Mark Marinaccio.

If your application is accepted, Mark Marinaccio will review your short submission, then spend an hour with you by phone - you'll pitch your story and share your vision and goals. Mark Marinaccio will then provide you with insight into which market your story is best suited, and deliver a written strategic roadmap for how best to develop and market it to the
Read more »

---