STEP 2: Scroll down to select this producer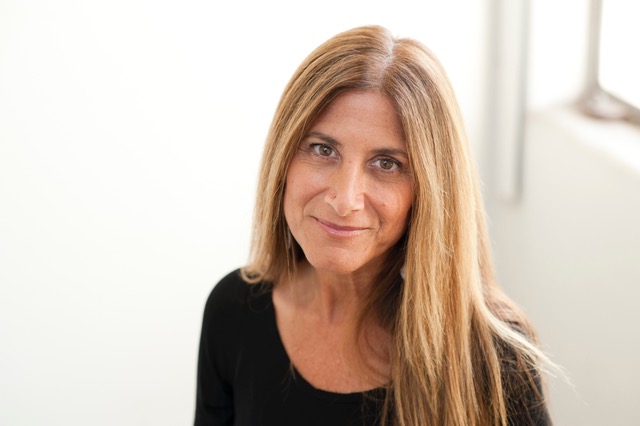 Lisa Bellomo
Producer
GETTING ON (TV Series) LOVE IN THE TIME OF MONEY HOW TO KILL YOUR NEIGHBORS DOG
What I'm Looking For:
Character driven, satirical, quirky, political/social commentary, animated drama and comedy content for the feature film, scripted TV series, limited-series, and TV movie formats; Content for unscripted TV series
About Me:
Lisa Bellomo is a senior production/development executive and creative producer with experience in both feature films and television. She has worked at producer-driven, writer/producer-driven, and actor-driven production companies, and has experience in developing and producing independent and mainstream feature films, as well as scripted and unscripted television series.
Bellomo served as Senior Vice President of Production/Development for Anima Sola Productions for eight years, where she developed 1/2 hour and 1 hour television series, mini-series, and movies for HBO. She continues to consult for Showrunner/Creators Mark V. Olsen & Will Scheffer and their Anima Sola company. She Co-Executive Produced HBO's GETTING ON, starring Laurie Metcalf, Niecy Nash, and Alex Borstein. Prior to Anima Sola she was Senior Vice President of Production/Development at Michael Douglas' Furthur Films, developing films for Douglas both as an actor and producer, including THE INLAWS starring Michael Douglas and Albert Brooks and IT RUNS IN THE FAMILY, starring Michael and Kirk Douglas.
Bellomo previously served as Senior Vice President of Production/Development for Robert Redford's South Fork Pictures where she co-produced HOW TO KILL YOUR NEIGHBOR'S DOG starring Kenneth Branagh and Robin Wright Penn, and developed and served as an executive on South Fork's numerous features, including Walter Salles' THE MOTORCYCLE DIARIES and Tamara Jenkins' SLUMS OF BEVERLY HILLS.
She produced writer/director Peter Mattei's independent feature film debut LOVE IN THE TIME OF MONEY, with an ensemble cast including Steve Buscemi, Michael Imperioli, Vera Farmiga, Carol Kane, Rosario Dawson and Adrian Grenier. Bellomo started her career as a story editor for Sydney Pollack and Mark Rosenberg at Mirage Productions, before becoming Director of Development for Paula Weinstein's Spring Creek Productions, working on such features as FEARLESS, FLESH & BONE and SOMETHING TO TALK ABOUT. Additionally she has story produced numerous unscripted shows, including REAL HOUSEWIVES OF BEVERLY HILLS, REAL HOUSEWIVES OF ORANGE COUNTY, THE JUDDS, AND LITTLE PEOPLE BIG WORLD.
She has served as a juror for the Seattle Film Festival, the Minnesota Indie Film Fund, and the Savannah Film Festival, and as an advisor at the Nantucket Screenwriters Colony, the HBO Intern program, Columbia University Script Connect, and the Outfest Screenwriter's Lab. She has also served on the advisory Committee and Producer's Mentor for IFP Project Involve.
Connect Now!
Get all the help you need.
Select from the options below to begin the journey of bringing your project to the Hollywood market.
Pitch a Producer

By Application Only

Pitch your book adaptation, film/TV idea, or script concept directly to Lisa Bellomo If your application is accepted, Lisa Bellomo will review your short submission, then spend an hour with you by phone - you'll pitch your story and share your vision and goals. Lisa Bellomo will then provide you with insight into which market your story is best suited, and deliver a written strategic road map for how best to develop and market it to

Read more »

---