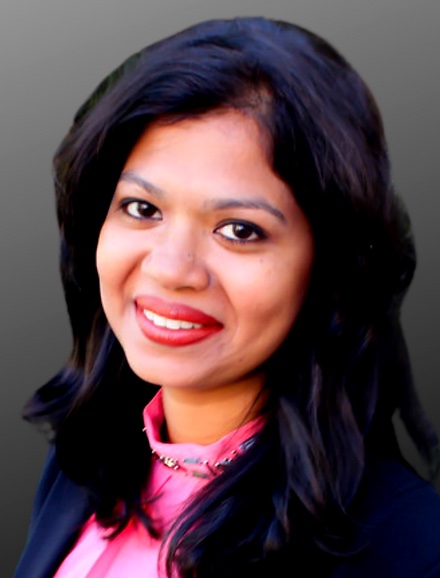 Kripa Koshy
Producer
AURORA FLU HOME
WHAT I'M LOOKING FOR:
UNSCRIPTED SERIES (PARTICULARLY IN FOOD, LIFESTYLE, HISTORICAL, TRUE CRIME, SOCIAL CAUSES DRIVEN), UNSTRUCTURED AND STRUCTURED REALITY SERIES, NARRATIVE FICTION (PARTICULARLY FEMALE-LED DRAMA, SCI-FI, FANTASY, YOUNG ADULT (YA), COMEDY, CRIME, ADVENTURE, LGBTQ+ and INTERNATIONAL/GLOBAL) AND COMPELLING FEMALE-LED DOCUMENTARIES
ABOUT ME:
Kripa Susan Koshy is a Broadcast Executive and award-winning Narrative Short Film Producer who recently received producing awards from Florence Film Awards, Milan Gold Awards, Hollywood Gold Awards, Global Film Festival, IndieX Film Festival and Zonta Club of Newport Harbor. She has produced numerous short films. Prior to that, Kripa was the Showrunner/Executive Producer (EP) on multiple seasons of 24 Food and Living TV shows that have been broadcast on cable and satellite TV to an audience of more than 3.5 mn in the USA, Canada, UAE, and India, and digitally to an audience of over 100 mn.
Kripa's TV and Digital Show EP credits include FIT FOODIE with renowned celebrity Michelin Star Chef Vikas Khanna (Invited to cook at the White House by the Obamas and Clintons), CHEF AND BEYOND with actress and celebrity host Amrita Raichand, PURE SIN with Masterchef's Shipra Khanna, SUNNY SIDE UP with celebrity chef Chinu Vaze, HEALTH CHALLENGE with renowned chef Saransh Goila. Kripa has also created videos for factual shows including SWAMP PEOPLE, ICE ROAD TRUCKERS: DEADLIEST ROADS, CNBC MEETS, AMERICA: THE STORY OF US, SLICED, and docu series such as 102 MINUTES THAT CHANGED AMERICA, MANSON, EXTREME MARKSMEN and VIETNAM IN HD
Some of Kripa's more recent producing credits have brought her success in the International Film Festival Circuit. HOME, a narrative short, received a Remi Award from the Canadian Screen Award Qualifying Festival, Worldfest Houston International in 2020. FLU was an official selection at Academy Award Qualifying, Cinequest Film and VR Festival in 2021. FLU is currently being distributed on Roku through RevryTV. AURORA, an LGBTQ narrative short that Kripa recently produced, has been an official selection at many renowned international festivals such as Fort Lauderdale International, Cyprus International, Big Apple Film Festival and won Outstanding LGBTQ film at Nevada Women's Film Festival in 2022. Kripa also co-produced a documentary short, RELEASED TO LIFE which was honored by the Mayor of DC and SnagFilms as Washington DC's Best Film. It was later distributed on the same exclusively docu-focused streaming platform.
With 14+ years of global experience developing and producing narrative and non-fiction content, Kripa has led creative and production teams for Film, premium News and Documentary Channels, Food and lifestyle TV, and Digital Media networks. She is particularly interested in championing socially relevant content with compelling themes told through an authentically female perspective.
Kripa is an alumna of Chapman University's MFA-MBA Producing program for Film and TV in California and George Washington University's Documentary Center for Documentary Filmmaking in Washington, DC. She also studied English Literature under the tutelage of one of India's most iconic poets, Eunice De Souza, at St. Xavier's College in Mumbai.
Kripa is always looking to partner with both established and emerging Film and Media content creators to help achieve their creative, development, acquisition, and distribution goals.