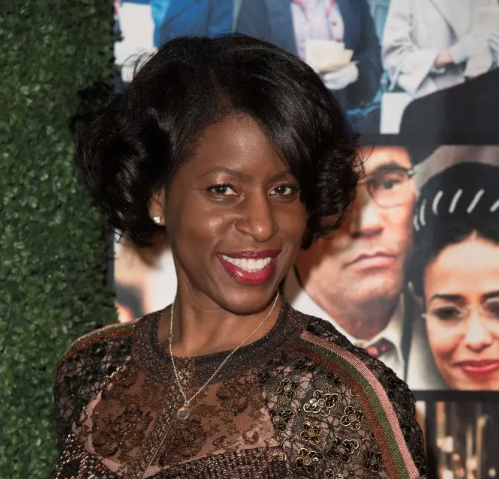 Karen Peterkin
Producer
BEHIND THE MOVEMENT JEAN OF THE JONESES HERE WE GO AGAIN
WHAT I'M LOOKING FOR:
FEMALE-DRIVEN STORIES, DRAMA, COMEDY, FAITH-BASED, and INSPIRATIONAL/UPLIFTING content in the FEATURE FILM AND SCRIPTED TV formats. Stories that are grounded, accessible and whose themes reflect the human condition.
ABOUT ME:
Karen Peterkin is a producer and development executive. She is a dynamic storyteller whose passion for amplifying stories has fueled her 20-year career as a film and television creative executive and producer. That passion started with her love of listening to, reading and telling stories when she was a child. She is known for developing compelling, culture-driven feature films of all genres and scripted television across all platforms. Her proven knowledge of film, television, pop-culture, and emerging trends have set Karen apart in the entertainment industry. Her strategic relationships with writers, directors, and producers, along with talent, agents, managers and buyers enhance her ability to put together winning elements.
Having worked as both a buyer and a seller gives Karen unique insight as a producer into what makes a viable project. She has developed and produced scripted content for studios (Paramount, Disney, Universal) networks (HBO, BET, TBS) and streaming platforms (Netflix). Most recently, Karen served as Senior Vice President of Production for Franklin Entertainment (BREAKTHROUGH, MIRACLES FROM HEAVEN) where she oversaw the development of features for Netflix. As Head of Scripted Original Programming for TV One, Karen developed and produced over 50 original movies and scripted series for its largely female demographic. She has won several awards and has been recognized as a leader in her field. Earlier in her career she developed and sold unscripted series including celebrity-driven follow docs, stand up comedy and sports-driven docu-series.
Karen believes the importance of diversity, equity and inclusion in storytelling will have a greater, more positive effect not only on the entertainment industry, but on humankind as a whole.