STEP 2: Scroll down to select this producer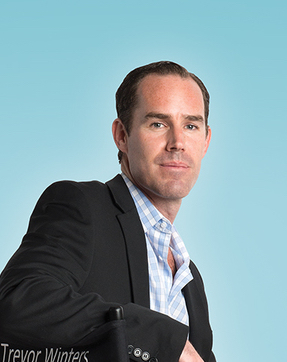 Justin Trevor Winters
Producer
STEFAN VS ISIS BOTTLENOSE BLUES KILLING WINSTON JONES
WHAT I'M LOOKING FOR:
DRAMA, COMEDY, DARK-COMEDY in feature/TV formats and DOCUMENTARY, DOCU-SERIES in scripted and unscripted TV formats.
ABOUT ME:
Justin Trevor Winters has two decades of experience as a screenwriter, producer, and development executive. His latest films, STEFAN VS ISIS starring Ezra Miller and BOTTLENOSE BLUES, are both slated for production this year. His feature film debut, KILLING WINSTON JONES, a dark-comedy, starred Richard Dreyfuss, Danny Glover, and Jon Heder.
Justin worked in the Literary Department at Innovative Artists Talent and Literary Agency where he collaborated with established directors and screenwriters including Katheryn Bigelow, the first female director to win an Oscar for THE HURT LOCKER; Stuart Beattie, the writer behind the PIRATES OF THE CARIBBEAN blockbuster franchise; and Peter Bogdanovich, the Oscar winning director, writer, actor, and producer. He also worked at Creative Artists Agency and assisted in launching numerous projects for A-list talent including Tom Cruise, Bruce Willis, Ashton Kutcher, and Warren Beatty.
Justin's docu-series debut, SPORTS, starred Jessimae Peluso, and was produced by Comedy Central. Shortly thereafter he produced, IDENTITY, a docu-series focusing on elite athletes and the stigma of mental health. He also produced THE LOWDOWN ON CANCER and THE NEW NORMAL, both digital docu-series' and unfiltered conversations about navigating life and its challenges post-cancer. He's also currently developing and producing FIFTY-ONE-FIFTY: A CALL FOR HELP, a docu-series exploring the silent epidemic of mental health issues that exist within law-enforcement.
He recently worked with The Sundance Institute, developing and producing courses, masterclasses, panels and labs covering Screenwriting, Directing, Producing and the Business of Filmmaking. He's also currently a screenwriting lecturer at the School of Film & Television at Loyola Marymount University and has taught at Arizona State University, where he was nominated for an Outstanding Teacher Award, and at the UCLA Extension Writers' Program.
Justin has a passion for storytelling and is ready to turn your movie or TV idea into a reality!
Connect Now!
Get all the help you need.
Select from the options below to begin the journey of bringing your project to the Hollywood market.
Pitch a Producer

By Application Only

Pitch your book adaptation, film/TV idea, or script concept directly to Kipling Wilson. If your application is accepted, Kipling Wilson will review your short submission, then spend an hour with you by phone - you'll pitch your story and share your vision and goals. Kipling Wilson will then provide you with insight into which market your story is best suited, and deliver a written strategic road map for how best to develop and market it to

Read more »

---

Pitch a Producer

By Application Only

Pitch your book adaptation, film/TV idea, or script concept directly to Justin Trevor Winters. If your application is accepted, Justin Trevor Winters will review your short submission, then spend an hour with you by phone - you'll pitch your story and share your vision and goals. Justin Trevor Winters will then provide you with insight into which market your story is best suited, and deliver a written strategic road map for how best to develop and

Read more »

---