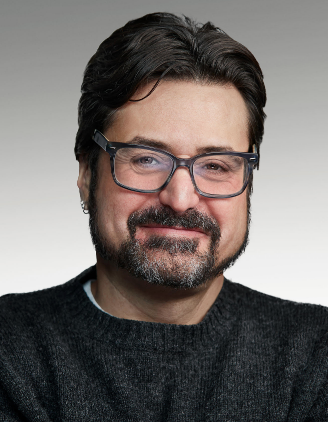 Joshua Malkin
Producer
CABIN FEVER 2 BUCK ROGERS IN THE 25TH CENTURY BEASTMASTER
What I'm looking for:
Opportunities to help screenwriters hone their craft. I'm also drawn to genre projects – SCI-FI, THRILLER, HORROR, FANTASY – FAMILY FILMS in practically any MOLD, VIDEO GAME MYTHOLOGY, and COMICS/GRAPHIC NOVELS.
About me:
Joshua Malkin graduated from AFI with an emphasis in Directing and has written feature projects for Sony, Warner Brothers, Cross Creek Entertainment, Universal Pictures as well as for more than a dozen production companies, both big and small. These include: an adaptation of the 80s cult franchise Beastmaster, a supernatural family film for WB, an adaptation of Buck Rogers In the 25th Century for Fox and a couple episodes of the animated series Angel Wars. He wrote and produced three documentaries; two about the art of puppetry, and the other about underground comics.
The Trenches! Additionally, Joshua has produced advertising content and campaigns for clients including BMW, Toyota, Audi, Volkswagen and Hyundai. This nuts and bolts training has afforded him budget-sensitive eyes – the ability to blend creative and practically grounded insight.
Games! His work in the videogame industry (to be released titles: The Unknown 9 and Star Citizen) has offered him valuable experience in the mechanics of evolving platforms.
Comics are the best! Joshua co-wrote The Source – a 4-issue series for Scout Comics, a top-selling title in 2018. In 2019 the collection was rereleased as a Trade Paperback, and quickly sold out. His young-adult graphic novel Unikorn will be released in October 2020.
Joshua is also a professor of screenwriting at the University of California Riverside and the proud – if bewildered – father of twins.