STEP 2: Scroll down to select this producer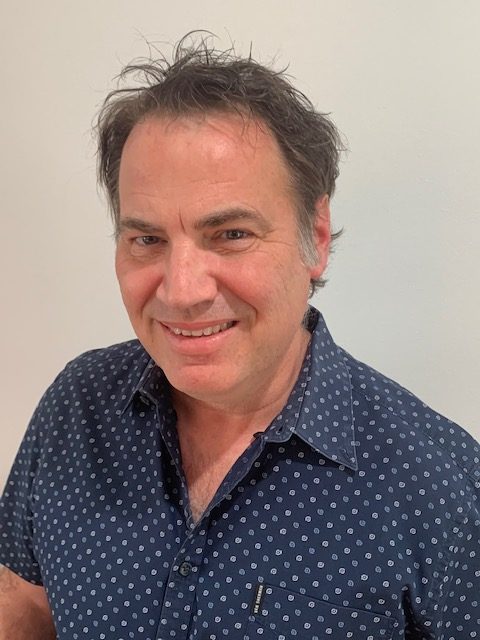 Jonathan Rosenthal
Producer
RECESS HEY ARNOLD! POWER RANGERS
WHAT I'M LOOKING FOR
CHILDREN'S/FAMILY SERIES and ANIMATION, LIVE ACTION in FEATURE FILMS.
ABOUT ME:
Jonathan Rosenthal has worked as a writer and creative executive in the animation and family entertainment business for over twenty years. Most recently Jonathan has been writing for TOM AND JERRY, GOLDIE AND BEAR, and MOTOWN MAGIC.
Jonathan began his career at San Francisco's legendary animation production house, Colossal Pictures, where he worked closely with the likes of John Stevenson, director of KUNG FU PANDA, Tony Stacchi, director of THE BOX TROLLS, Peter Chung, creator of AEON FLUX, Prudence Fenton, PEE-WEE'S PLAYHOUSE,LIQUID TELEVISION, to name a few. While at Colossal, Jonathan was key in discovering BEAVIS AND BUTT-HEAD, and unleashing the show on an unsuspecting American public.
Relocating to Los Angeles, Jonathan worked for Universal Television as Director of Development for Universal Cartoon Studios/Universal Family Entertainment where among other projects he took charge of the television adaptation of the hit video game, EARTHWORM JIM, collaborating with creator Doug Tennapel. As an executive at Universal, Jonathan spearheaded two acclaimed anime short features, DARK FURY directed by Peter Chung, and THE LONDON ASSIGNMENT directed by Sharon Bridgeman. He also was deeply involved in the production and development of the cult-hit animestyle show EXOSQUAD, on which among other duties, he supervised all of the voice sessions. Jonathan was also part of the creative team behind the LAND BEFORE TIME sequel series. Jonathan joined Fox Kids Network as Vice President of Development where he and his team oversaw MIGHTY MORPHIN POWER RANGERS, DIGIMON, THE MAGIC SCHOOLBUS and other shows.
Jonathan found that his social circle was mostly made up of the writers who worked for him, and soon those writers turned the tables, putting him to work for them. Jonathan's first credits included HEY ARNOLD! and RECESS where he started his frequent creative collaborations with Paul Germain and Joe Ansolabehere, the creators of RUGRATS, RECESS, LLOYD IN SPACE. Jonathan has written features that have been optioned by Joan Singleton, BECAUSE OF WINN-DIXIE, and Ilyssa Goodman, THE STANDOFF. Jonathan has written for a number of other shows in the kids and family space including MIGHTY MORPHIN POWER RANGERS, SPECIAL AGENT OSO, THE WEEKENDERS, and POUND PUPPIES. Jonathan currently has a number of projects on his own as well as with Paul and Joe, Michael Carrington (THE SIMPSONS, THAT'S SO RAVEN, MOTOWN MAGIC), and other collaborators.
Connect Now!
Get all the help you need.
Select from the options below to begin the journey of bringing your project to the Hollywood market.
Pitch a Producer

By Application Only

Pitch your book adaptation, film/TV idea, or script concept directly to Jonathan Rosenthal. If your application is accepted, Jonathan Rosenthal will review your short submission, then spend an hour with you by phone - you'll pitch your story and share your vision and goals. Jonathan Rosenthal will then provide you with insight into which market your story is best suited, and deliver a written strategic road map for how best to develop and market it to

Read more »

---