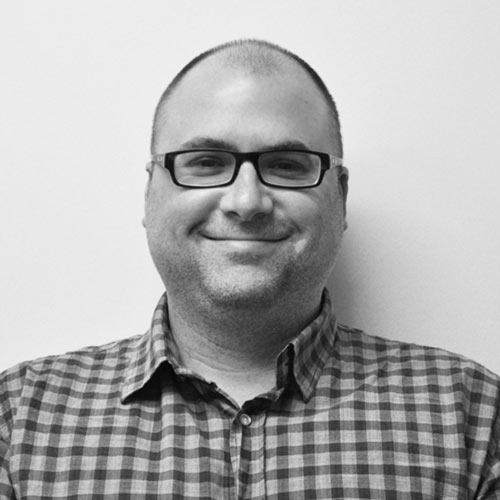 Garrick Dion
Producer
DRIVE JOKER WHIPLASH
WHAT I'M LOOKING FOR:
HORROR, SUSPENSE, THRILLER, CRIME, ACTION/ADVENTURE, SCI-FI, COMMERCIAL NON-FICTION/BIO, A COMPELLING STORY WELL TOLD in SCRIPTED FEATURE and TV FORMATS.
ABOUT ME:
Obsessed with storytelling from an early age, Garrick set out to become a screenwriter, only to discover and fall into the world of studio development along the way. Having begun his career interning for producer Joel Silver THE MATRIX, his 25+ years of experience includes time spent on both sides of the development desk – as an executive and as a writer — and as an on-set creative producer.
Joining forces in 2020 with producer Scott Einbinder THE HITMAN'S BODYGUARD and manager Seth Nagel LAID TO REST, their current 5X projects include GONER, a crime-thriller in the vein of Michael Roskam's THE DROP, slated to shoot in Oklahoma in Spring 2022; 85 a John Wick-esque action-thriller set in Seattle at the end of the Cold War/height of the 80s punk scene; THE ESSENTIALS, a female-centric romantic dramedy set in NYC during the 2020 COVID lockdown; and a biopic, equal parts thoughtful and raucous, based on the foundation of the modern Satanic Temple.
Previously, he was the first U.S. hire for Vancouver-based BRON Studios where, as Head of Development/Story, he helped grow the company and its slate from its early days as a co-financier to a fully-fledged Film, TV & Animation studio involved in such successful films as JOKER, FENCES and LEAVE NO TRACE, while working with artists including Jason Reitman, Debra Granik, Miguel Arteta, Sam Levinson, Gideon Raff, Nate Parker and Kris Pearn. Fulfilling a longtime dream of creating a genre label a la New Line Cinema or Dimension Films, he sourced, developed and co-produced the theatrical releases PROSPECT, based on the SXSW award-winning short and starring THE MANDALORIAN's Pedro Pascal, the darkly comic thriller VILLAINS, and the sci-fi thriller PARALLEL. Prior to this, as VP – Development at equity-backed Bold Films, he served as a co-producer on such acclaimed features as Nicholas Winding Refn's DRIVE, Dan Gilroy's NIGHTCRAWLER, and Damien Chazelle's Sundance- and Academy Award-winning WHIPLASH.
Early Warner Bros. creative executive stints for Denise DiNovi and Joel Silver afforded increased opportunities to cut his teeth as a screenwriter on various in-house projects, including the Nicholas Sparks adaptation A WALK TO REMEMBER and the made-for-HBO thriller PROXIMITY, as well as original screenplays for Mandalay, Paramount, Endgame and the SyFy Channel.
Garrick has a B.S. in Cinema & Photography from Ithaca College.