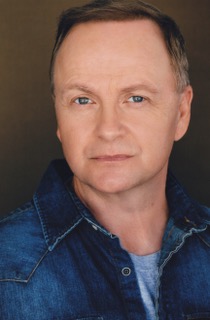 Doug McKeon
ON GOLDEN POND MISCHIEF I SPIT ON YOUR GRAVE 3
WHAT I'M LOOKING FOR:
DRAMA, COMEDY, THRILLER, HORROR (preferably true events), YOUNG ADULT (YA – book adaptations) content in the FEATURE FILM format. HALLMARK HOLIDAY/FAMILY content for TELEVISION format.
ABOUT ME:
Doug McKeon is a veteran actor, screenwriter and director with over fifty years experience in the entertainment industry. After being nominated for a Golden Globe in his feature film debut, UNCLE JOE SHANNON, Doug co-starred in the Academy Award winning film, ON GOLDEN POND with Henry Fonda and Katharine Hepburn. He has starred in numerous Emmy nominated television movies and mini-series, and his feature films have been produced by several Hollywood studios including Universal Studios, 20th Century Fox and Disney.
Continuing his love for cinema, Doug studied filmmaking at the University of Southern California while majoring in creative writing. He made his screenwriting and directorial debut with the independent film, THE BOYS OF SUNSET RIDGE starring Burt Young, John Heard, Pat Morita and Ronny Cox. His next film, COME AWAY HOME, starring Lea Thompson, Thomas Gibson and Paul Dooley, won Best Family Film at Hollywood's International Film Festival.
Doug has written many screenplays currently in development, notably SILENT KNIGHTS starring Academy Award winner Marlee Matlin. Other projects include MAN OF ACTION, FOREIGN EXCHANGE, DIGITAL DIVAandLET'S ROCK.