STEP 2: Scroll down to select this producer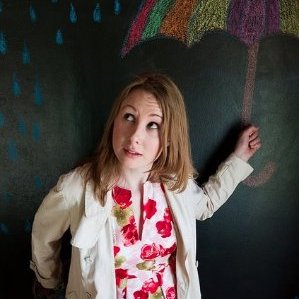 Diana Wright
Producer
THE SIMPSONS: TAPPED OUT IPAD GAME
FUNNY OR DIE
CRASHBAR IMPROV
VIEW FULL IMDB LISTING
What I'm Looking For:
COMEDY and ANIMATION in both TV and Film formats.
ABOUT ME:
Diana is a comedy writer for THE SIMPSONS: TAPPED OUT, VANOSS GAMING and BEST FIENDS. An LA native, she is the daughter of a Nobel Prize-winning astrophysicist and a top-secret government weapons designer, so clearly comedy comes naturally to her.
She previously sold her original animated pilot MAGIC MONKEY BILLIONAIRE to Amazon Studios, and her scripts have won the Stage 32 Comedy Writing Competition, the NYTVF Pilot Competition, and the Script Pipeline First Look Competition, as well as been finalists in many others. Her original series #HASHTAGGING was featured at the New York Television Festival. She specializes in smart and wacky writing working both in the live action and animated world.
She is a writer on the sketch house team ROYALE at the Pack Theater and her comedy sketches and web series have been featured on Comedy Central, WhoHaHa, Funny or Die, and more.
Connect Now!
Get all the help you need.
Select from the options below to begin the journey of bringing your project to the Hollywood market.
Pitch a Producer

By Application Only

Pitch your book adaptation, film/TV idea, or script concept directly to Diana Wright .

If your application is accepted, Diana Wright will review your short submission, then spend an hourwith you by phone - you'll pitch your story and share your vision and goals. Diana Wright will then provide you with insight into which market your story is best suited, and deliver a written strategicroadmap for how best to develop and market it to the film/TV industry.
Read more »

---