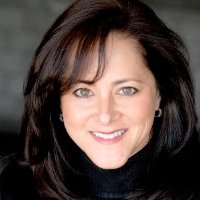 Cerise Fukuji
Producer
KILLER CONFESSIONS
UNUSUAL SUSPECTS
SCREAM 3
VIEW FULL IMDB LISTING
What I'm Looking For
THRILLER, DRAMA, HORROR, ACTION/SUSPENSE and TRUE CRIME content in the FEATURE FILM, SCRIPTED TV, and UNSCRIPTED TV/REALITY formats.
About Me:
Cerise Fukuji is a writer, producer and director with over twenty years of experience in the entertainment industry. She has produced and written over 250 hours of documentary/reality television for various networks including: NBC/Universal Oxygen, Netflix, Investigation Discovery (I.D.), TLC, Discovery Channel, Lifetime, Animal Planet, MTV, Turner Broadcasting Systems and Fox.
Recently, she has served as the Supervising Producer for these true crime series: Wilshire Studios' THE DNA of MURDER WITH PAUL HOLES, Blumhouse's SMILEY FACE KILLERS, I.D.'s KILLER CONFESSIONS and seven seasons of the award-winning I.D. series, UNUSUAL SUSPECTS. Fukuji has also been a part of the development and productions teams on numerous TV and feature film projects including OWN's LOST & FOUND, Animal Planet's ADOPTION TALES, Sony-Columbia Pictures' THE SWEETEST THING, Wes Craven's SCREAM 3 & MUSIC OF THE HEART, MTV'S series OUT OF ORDER and Columbia Pictures' TO DIE FOR and the indie film NET WORTH.
Fukuji is a recent graduate of the FBI's Citizens Academy and has worked very closely with law enforcement and government personnel across the nation. She recently wrote, directed and produced a Counter-Terrorism film and several PSAs for use by the LAPD, the Department of Homeland Security and Counter-Terrorism Bureaus across the United States. The project was honored with a City Resolution by the City Council and Mayor of Los Angeles. The film was also screened for the President of the United States.
In addition, Fukuji has worked in various consulting, development and production capacities at other major production companies and film studios including Wes Craven Films, Lifetime Television, Miramax Films and Twentieth Century Fox. She started her career as a reader at Silver Pictures/Warner Bros. Studios.