STEP 2: Scroll down to select this producer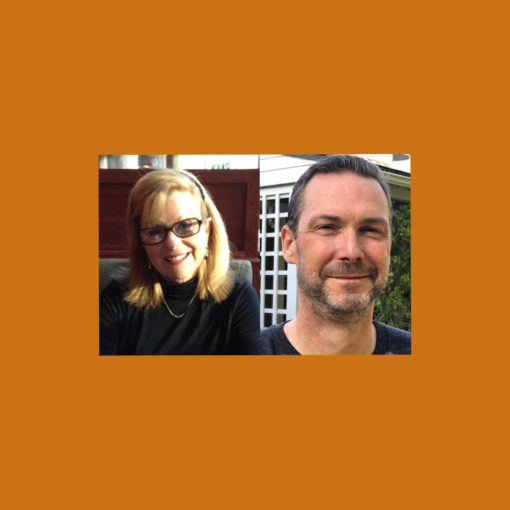 Catherine Malatesta and Bryan Taw
Producer
TEENAGE MUTANT NINJA TURTLES ADVENTURES IN DUCKPORT A DAY WITH WITZY
WHAT I'M LOOKING FOR
ANIMATION, CHILDREN'S, FAMILY, YOUNG ADULT AND THRILLER in scripted film and non scripted TV formats
ABOUT ME::
Cathy Malatesta and Bryan Taw together bring over 50 years of experience developing, producing, marketing and licensing entertainment properties. Together they specialize in the creation, production, co-production, distribution, marketing and merchandising of both animated and live-action programming throughout the world.
As the senior vice president at Warner Brothers International Television Production, a global development, finance, production and distribution company, Ms. Malatesta created a new corporate division for the purpose of developing globally appealing television programming in partnership with broadcasters, governments and independent producers worldwide. In this role, she produced more than 200 hours of series, made for TV movies, documentaries and sitcom formats with over 10 partners worldwide, and sold programs to more than 140 countries. In addition, Ms. Malatesta produced the syndicated television series POLICE ACADEMY; THE NEW ADVENTURES OF ROBIN HOOD for TNT; TERROR IN THE MALL for Fox Network; the syndicated animated series, ZORRO; and the sitcom MARTIN in partnership with TV Azteca/Mexico.
Ms. Malatesta was the vice president and general manager of Westinghouse Broadcasting International, a global development, finance, production and distribution company. During her tenure, she created and managed in-house international production and produced documentary programs for Discovery Channel, Travel Channel and Lifetime Television, as well as over 300 hours of animation, made for TV movies and series both domestically and internationally. Ms. Malatesta's most notable achievement was the production of the TEENAGE MUTANT NINJA TURTLES television series, which generated more than $8 billion in gross sales worldwide.
Mr. Taw joined Ms. Malatesta in the International Television Department at Warner Bros. Previously he had been the Production Coordinator at On The Scene Productions, where he oversaw the production and satellite distribution division. He has been a consultant with a variety of companies, doing extensive work on the distribution, marketing and merchandise licensing on several animation projects for both domestic and international production companies. He has also worked with companies on the distribution and marketing of films and live-action television series in the international market.
Since leaving Warner Bros., Ms. Malatesta and Mr. Taw have developed, produced, distributed and merchandised animation and live action properties worldwide. They have worked with companies a wide variety of companies such as Amazon, PBS and the BBC. They have recently developed and produced A DAY WITH WITZY with Plazastyle Japan and ADVENTURES IN DUCKPORT with Mondo TV in Italy and developed THE BLABLA HOUSE with Amazon.
Connect Now!
Get all the help you need.
Select from the options below to begin the journey of bringing your project to the Hollywood market.
Pitch a Producer

By Application Only

Pitch your book adaptation, film/TV idea, or script concept directly to Catherine Malatesta and Bryan Taw. If your application is accepted, Catherine Malatesta and Bryan Taw will review your short submission, then spend an hour with you by phone - you'll pitch your story and share your vision and goals. Catherine Malatesta and Bryan Taw will then provide you with insight into which market your story is best suited, and deliver a written strategic road map

Read more »

---