STEP 2: Scroll down to select this producer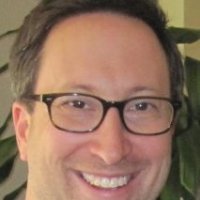 Beej Gefsky
Producer
ATTACK OF THE SHOW
X-PLAY
CODE MONKEYS
VIEW FULL IMDB LISTING
What I'm Looking For:
REALITY TV formats, sports, short form, long form (tv/movies, docs) and distribution for all finished products
About Me:
Beej Gefsky is an Emmy-winning Producer of Reality, Sports, and Digital programming. Over his 17 years in the Entertainment Industry, he has worked for such giants as Ariel Emanuel at the William Morris Endeavor Agency and Neal Moritz at Original Films.
After graduating Syracuse University's S.I. Newhouse School of Communications in 1995, Beej began his career at the Endeavor Talent Agency (now known as the William Morris Endeavor). There, he worked directly for Founding Partner Emanuel. Beej worked as an Agent for 2 years before he dove into his career as a Producer. His first producing position was with Neal Moritz at Original Films, where Beej created and produced shows for multiple networks including ABC, FOX, MTV, UPN and the CW. After 4 years of producing, Beej moved to the G4 TV Network, where he oversaw all of TV development for the channel.
At G4, Beej produced both live talk shows ( ATTACK OF THE SHOW and X-PLAY) and animated half hour sitcoms (CODE MONKEYS and SPACE BALLS). Beej had the honor to work with Mel Brooks on the latter. After G4, Beej moved into the digital start-up world and ran Content and Editorial for Ripe Digital Entertainment, a company on the forefront of content for mobile, broadband and VOD. He then jumped back into reality television producing, mostly for TruTV.
Beej ran creative for OPERATION REPO, Tru's highest-rated show for 10 seasons. Beej created and shot a multitude of pilots for Tru, Animal Planet and MSNBC as well as a digital webseries for MyDamnChannel. As an executive at NASCAR, Beej created, oversaw and produced dozens of television and branded entertainment shows, all within a short amount of time. These shows included (but are not limited to) the 2012 Emmy-winner INSIDE THE HEADSETS (SPEED), and ESPN's SEC Storied series. Currently, Beej executive produces Courtside Jones, an NBA interview show distributed around the world. Beej also consults for multiple social networking apps as well as Infinity Augmented Reality, a software maker of technology for Google Glass.
Connect Now!
Get all the help you need.
Select from the options below to begin the journey of bringing your project to the Hollywood market.
Pitch a Producer

By Application Only

Pitch your book adaptation, film/TV idea, or script concept directly to Beej Gefsky.

If your application is accepted, Beej Gefsky will review your short submission, then spend an hour with you by phone - you'll pitch your story and share your vision and goals. Beej Gefsky will then provide you with insight into which market your story is best suited, and deliver a written strategic road map for how best to develop and market it to
Read more »

---