STEP 2: Scroll down to select this producer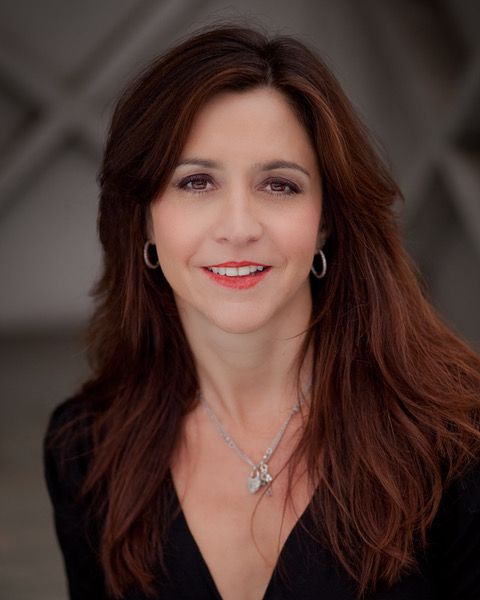 Antonia Bogdanovich
Producer
SHE'S FUNNY THAT WAY
PHANTOM HALO
THE PHENOM

<strong>WHAT I'M LOOKING FOR:</strong>
CRIME, THRILLERS, DARK COMEDIES FOR FEATURES AND SCRIPTED 1-HOUR TV DRAMA
Antonia Bogdanovich, a Hollywood native, has honed her craft in filmmaking and screenwriting from as early as her young adolescent years. Antonia raised financing and was an Executive Producer for the Lionsgate film, <i>SHE'S FUNNY THAT WAY</i> (2015) starring Jennifer Anniston and Owen Wilson. She produced, <i>THE PHENOM</i> (2016), starring Paul Giamatti and Ethan Hawke and also a micro-budget film, <i>SIX LA LOVE STORIES</i> (2018) with Stephen Tobolowsky and Matthew Lillard.
Antonia started her career in writing as a freelance journalist for The Santa Monica Daily Press, Beverly Hills Weekly and Charleston City Paper. A week after 9/11, Antonia began an internship at CBS News <i>48 HOURS</i>, under producer Susan Zirinsky where she was responsible for finding stories that would end up on the show. While still working for her college degree, Antonia he took long breaks to work at Sony Studios, as well as Warner Brothers as a Production Assistant, Development Assistant, an Assistant Editor contributing to projects such as <i>WITCHES OF EASTWICK</i>, <i>I'LL DO ANYTHING</i> and <i>THE LION KING</i>. She also has worked as Post Production Supervisor and an actress.
Antonia has written over ten feature scripts, mostly crime genre, but also a few dark comedies such as <i>THE RABBIT WILL DIE</i> and crime drama <i>PERPETUAL</i>, and <i>I WILL AND I HAVE</i>. In 2015, she expanded her short, the critically acclaimed, <i>MY LEFT HAND MAN</i> (winner – Best Short, New Jersey Film Festival 2012), into the feature film, <i>PHANTOM HALO</i>, which she co-wrote, starring Thomas Brodie-Sangster and Luke Kleintank. It won Best Picture, Best Director, Best Screenplay and Best Supporting Actor at the 2015 NYC International Film Festival. It was a New York Times Critic Pick and was released in theaters and VOD.
Lately, she has been honing her writing skills in TV. She just finished an Asian Young Adult drama set in Beijing and an 80's teen drama — a semi-autobiographical script about her childhood growing up in Hollywood. She is also writing a memoir, titled <i>298 MILES FROM THE CIRCUS TENT</i>. Antonia is also attached to direct, <i>THE CRIMINALS</i>, a Polish Underground WWII script her parents, Peter Bogdanovich and Polly Platt, wrote in the 1970's. She recently developed the script with a Polish screenwriter who made it into a gritty, passionate, high-octane crime thriller. For GM Films, she is set to direct, <i>TANGIERS BY FRIDAY</i>, a script she wrote. It's an international crime-drama set in Serbia, Singapore and Morocco about a group of women who run a high-end sex-trafficking ring.
Connect Now!
Get all the help you need.
Select from the options below to begin the journey of bringing your project to the Hollywood market.
Pitch a Producer

By Application Only

Pitch your book adaptation, film/TV idea, or script concept directly to Antonia Bogdanovich. If your application is accepted, Antonia Bogdanovich will review your short submission, then spend an hour with you by phone - you'll pitch your story and share your vision and goals. Antonia Bogdanovich will then provide you with insight into which market your story is best suited, and deliver a written strategic road map for how best to develop and market it to

Read more »

---