STEP 2: Scroll down to select this producer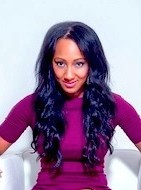 Aisha Corpas Wynn
Producer
SECRET TALENTS OF THE STARS
THE REAL WEDDING CRASHERS
SIX FEET UNDER
VIEW FULL IMDB LISTING
What I'm Looking For:
DOCUMENTARIES, TALK SHOWS, and LIFESTYLE content in the REALITY and SCRIPTED TV formats.
About Me:
Aisha is a television producer and development executive. She is repped at ICM and has recently sold two reality series to major cable networks. Previously she partnered on reality projects with the Executive Producer of AMERICA'S NEXT TOP MODEL as well as the Executive Producers of the Emmy Award-winning show Intervention.
As a reality TV guru, Aisha has her pulse on industry trends and current network needs. Her contacts include a strong variety of notable TV and feature executives, producers, agencies, and celebrity talent. Aisha was the Director of Development at Robyn Nash Productions, where she managed original programming. At RNP, Aisha developed and produced CBS's prime time series, SECRET TALENTS OF THE STARS, and set up development projects at A&E, MTV, and BET.
Prior to that, she was the development coordinator at New Line Cinema's television department. Aisha handled development on WE Network's HIGH SCHOOL CONFIDENTIAL, and provided substantial creative writing and research for prime time programming; such as NBC's THE REAL WEDDING CRASHERS, TV Land's FAMILY FOREMAN, and UPN's AMISH IN THE CITY. Her past experience also includes working in production for HBO's DEADWOOD and SIX FEET UNDER.
Currently Unavailable
Get all the help you need.
Select from the options below to begin the journey of bringing your project to the Hollywood market.
Pitch a Producer

By Application Only

Pitch your book adaptation, film/TV idea, or script concept directly to Aisha Corpas Wynn.

If your application is accepted, Aisha Corpas Wynn will review your short submission, then spend an hour with you by phone - you'll pitch your story and share your vision and goals. Aisha Corpas Wynn will then provide you with insight into which market your story is best suited, and deliver a written strategic road map for how best to develop and
Read more »

---