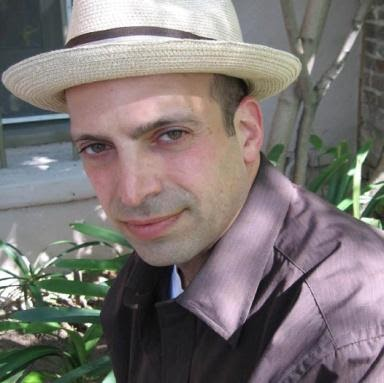 Adam Prince
Producer
FINAL GIRL JUNGLEE THE APOSTLE EVEN THE RICH
WHAT I'M LOOKING FOR:
HISTORICAL/PERIOD, DRAMA, ACTION/ADVENTURE, HORROR, THRILLER, WESTERN, SCI-FI/FANTASY for scripted formats with strong, relatable characters and an original twist. Tales that entertain but at their heart are about important ideas and current and/or timeless themes.
ABOUT ME:
Adam came to film through sculpting, painting and theatre, after studying International Relations at Harvard. He learned to combine his interests in film and its related formats when earning his MFA at the U.S.C.'s School of the Cinematic Arts. Adam got his real Hollywood education working for screen legend Robert Duvall, serving as Director of Development at the Oscar-winning actor's production company, Butchers Run Films, where he oversaw development of feature films and a television miniseries projects that would win or be nominated for Academy Awards (CRAZY HEART), Emmys (BROKEN TRAIL, best miniseries), and Independent Spirit Awards (THE APOSTLE). He developed a thick skin working for "Colonel Kilgore" and collaborated with other luminaries like Francis Ford Coppola who exec produced the Butchers Run production ASSASSINATION TANGO, as well as legendary sound & picture editor Walter Murch on APOCALYPSE NOW REDUX, and writer/director Walter Hill on BROKEN TRAIL.
Recently, Adam co-wrote the contemporary civil rights feature film LILY, starring Oscar-nominee Patricia Clarkson as Lily Ledbetter, the woman who became the face of "fair pay" (set to shoot in 2022).
His produced screen credits include 2019's action-adventure JUNGLEE (director Chuck Russell), the 2015 horror-thriller FINAL GIRL starring Oscar-nominee Abigail Breslin, and the aerial action-thriller RED SKY (2015; director Mario van Peebles). He has developed a sci-fi TV show for CBS Studios based on an Arthur C. Clarke novel, and is currently developing an adventure series with actor Lucas Till (MACGYVER in the CBS reboot).
Adam has written on several of the most popular series for podcast network Wondery, including EVEN THE RICH, winner of the inaugural Ambies Awards (the Oscars of podcasting) for "Best Entertainment Podcast of 2020".