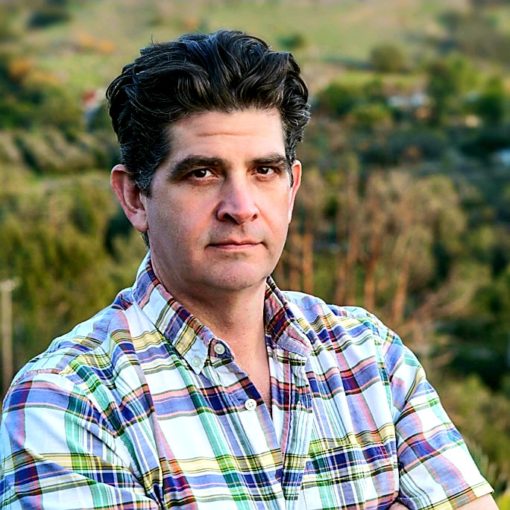 Aaron Semmel
Producer
HATFIELDS & McCOYS GENE SIMMONS FAMILY JEWELS BIG KENNY AND FAMILY
WHAT I'M LOOKING FOR: ADVENTURE, COMEDY, HISTORY, SOCIAL IMPACT PROJECTS IN SCRIPTED TV, UNSCRIPTED/DOCUMENTARY TV, FEATURE FILMS, FEATURE DOCUMENTARIES, REALITY TV, SHORT FORM DIGITAL and/or BRANDED.
ABOUT ME:
Aaron Semmel is a development executive and producer with over twenty years of experience, his work has won WGA Awards, Golden Globes, and Emmys. Working with some of the biggest names in Hollywood, Semmel creates and produces all forms of content, from scripted and unscripted television, to feature films, as well as digital content and live events. Semmel is currently the Vice President of Development at Morgan Creek Productions.
After studying Film Production and Creative Writing at Columbia College in Chicago, Semmel started as grip on the set of a Roger Corman television series titled BLACK SCORPION. Semmel went on to work at Morgan Creek Productions, one of the largest independent film companies in the world. Working closely with development, production, marketing, and distribution, Semmel helped to produce such feature films as THE GOOD SHEPHERD, MAN OF THE YEAR, GEORGIA RULE and SYDNEY WHITE.
Semmel moved into the world of television production as Director of Scripted Development. Semmel developed dozens of scripted television and feature film projects, including the feature film 10 RULES TO SLEEPING AROUND, the comedy pilot WHITEY (A&E), as well as the mini-series TEXAS RISING (HISTORY). Semmel also helped make unscripted television series such as GENE SIMMONS FAMILY JEWELS (A&E), DOGG AFTER DARK (MTV), TEACH: TONY DANZA (A&E), SINBAD: IT'S ALL ABOUT FAMILY (WeTV).
Semmel traveled to Romania in 2011 to Co-Produce HATFIELDS & McCOYS, directed by Kevin Reynolds and starring Kevin Costner and Bill Paxton. Airing on History, the miniseries became the highest rated ad-supported program in basic cable history, as well as winning five Emmy's, two Golden Globes and was nominated for many more awards.
Semmel now runs his own company, which creates, develops and produces television, films, branded content and live events. Semmel created and Executive Produced BIG KENNY AND FAMILY, an unscripted special with country music star Big Kenny Alphin of BIG & RICH for the TLC Network. Semmel also created and Executive Produced an unscripted dog training special for Nat Geo Wild titled BOSS DOG. In the Digital Space, Semmel Co-Executive Produced three web series for Snoop Dogg's cannabis centric MerryJane.com.
Recently, Semmel worked closely with Kevin Costner on the development of several feature films and television projects. Semmel and Costner partnered with Toyota to create and produce branded content, as well as the development of a potential documentary adventure series.
In 2022, Semmel returned to his old stomping grounds at Morgan Creek Productions, overseeing all aspects of development for television, feature films, and digital.