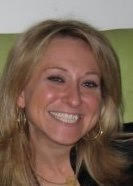 Natasha Stephan
Producer
CLOUDY WITH A CHANCE OF MEATBALLS 2
SMURFS 2
HOTEL TRANSYLVANIA
What I'm Looking For:
DRAMATIC THRILLERS, ROMANTIC COMEDIES, BROAD COMEDIES, FAMILY ENTERTAINMENT, INTELLECTUAL PROPERTY, and most other genres with franchise potential.
About Me:
Born and raised in Los Angeles, Natasha began her career in the entertainment industry working as a post production coordinator in VFX. After learning a great deal about the post production process, she decided to explore her passion for storytelling by working for a literary manager with clients in film, television, and theater, where she was able to work with various writers on how to craft pitches for various projects.
A few years later, Natasha then went to work for Buena Vista Motion Picture Group and was fortunate enough to work alongside an experienced team of executives responsible for features such as DARK WATER, LADDER 49, A LOT LIKE LOVE, and various other live action features. After her time at BVMPG, Natasha explored opportunities at Paramount Pictures and Nickelodeon Movies where she supported a strong development team responsible for THE SPIDERWICK CHRONICLES, NACHO LIBRE, BARNYARD, and DREAMGIRLS. Armed with the knowledge from her previous positions, Natasha then made a move to Happy Madison Productions where she started as a development assistant and later transitioned into the position of story editor for the feature side of the company.
While at Happy Madison, Natasha was able to work on films such as I NOW PRONOUNCE YOU CHUCK AND LARRY, and THE HOUSE BUNNY. Natasha's next stop was at a below-the-line agency where she coordinated the feature department and championed a strong roster of line producers, cinematographers, editors, productions designers, and costume designers and credits this position with providing her with a stronger grasp of the overall filmmaking process. Sometime later, Natasha served as part of the Sony Pictures Animation development team for various successful animated franchise properties including HOTEL TRANSYLVANIA, SMURFS 2, and CLOUDY WITH A CHANCE OF MEATBALLS 2, and has spent the past few years consulting for production companies such as Happy Madison Productions, as well as domestic and international financiers.