STEP 2: Scroll down to select this producer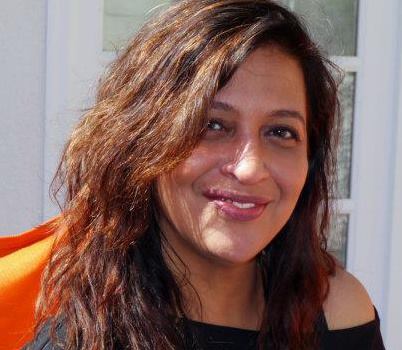 Durey Shevar
Producer
STAGECOACH – THE TEXAS JACK STORY
FINAL GIRL
DAMAGE

VIEW FULL IMDB LISTING
What I'm Looking For:
ACTION ADVENTURE, FAMILY, HORROR, THRILLER, DRAMA, SCI-FI content in the FEATURE FILM, SCRIPTED TV/MINISERIES, and TV MOW formats.
About Me:
Dureyshevar is a producer and a film financing and tax credit expert.
From greenlight to structuring and monetizing contracts and tax credit, production and post production to delivering the film and making sure it passes quality control, she is a one stop shop.
She has produced and monetized over fifty films in Hollywood, she has produced "STAGECOACH – THE TEXAS JACK STORY" which released theatrically in 2016 starring Trace Adkins and Kim Coates. FINAL GIRL" starring Abigail Breslin, which released theatrically in 2015 and is now being distributed by Netflix. "DAMAGE" starring Steve Austin for 20th Century Fox, "SAFETY GLASS" starring Steve Cougan and Hillary Duff for Sony Pictures Classics. She has worked with other major studios like, Universal, Lionsgate, Vivendi, Anchor Bay, HBO, Lifetime, Spike and Hallmark Channel and has worked with talent like Donald Sutherland, Christian Slater, Seth Rogan, Tom Berenger, Jill Hennessey and Dean Cain.
Originally from Bombay or Mumbai as it is known now, her Career started in Mumbai's glitzy Advertising Industry producing National Television advertisements. She has also worked in Bollywood with the famed Director Govind Nihalani on "TAKSHAK" she is currently developing projects for Bollywood. "HAPPY ANNIVERSARY" starring Juhi Chawla is slated to shoot in Winter of 2017 in Mauritius.
Her past experience includes working in production with Independent Cinema's cult favorites like Allison Anders on "SUGARTOWN", and Cary Wood on "BUDDY BOY"
Dureyshevar second love is cooking authentic Indian cuisine and has created a several web series for her You-Tube Channel "SPICE-PRINCESS which is distributed by Maker Studios.
Currently Unavailable
Get all the help you need.
Select from the options below to begin the journey of bringing your project to the Hollywood market.
Pitch a Producer

By Application Only

Pitch your book adaptation, film/TV idea, or script concept directly to Durey Shevar.

If your application is accepted, Durey Shevar will review your short submission, then spend an hourwith you by phone - you'll pitch your story and share your vision and goals. Durey Shevar will then provide you with insight into which market your story is best suited, and deliver a written strategicroadmap for how best to develop and market it to the film/TV industry.
Read more »

---