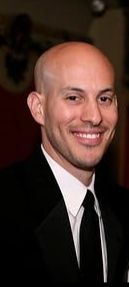 Daniel Schnider
Producer
STRAIGHT OUTTA COMPTON
BACKWASH
TENURE
What I'm Looking For:
I am looking for ACTION ADVENTURE, COMEDY, FAMILY, HORROR, THRILLER, DRAMA, FANTASY, SCI-FI, HISTORICAL/PERIOD, BIOGRAPHICAL content in the FEATURE FILMS, SCRIPTED TV/MINISERIES, TV MOVIE OF THE WEEK formats.
About Me:
Daniel Schnider was a development executive on the Oscar nominated, smash hit STRAIGHT OUTTA COMPTON and spent half a decade partnered with Dr. Dre at Crucial Films. He also Executive Produced the original flagship comedy series for Sony's Crackle called BACKWASH featuring countless celebrity performers including: Sarah Silverman, John Hamm, Hank Azaria, John Cho etc.
Schnider has spent the last 20 years as a producer and executive in the film and television businesses working across all genres, but also has experience creating short form content for theaters and digital platforms. Schnider was the head of content for the cutting-edge film studio/internet company Blowtorch. At this start-up, he was the executive in charge of production for the Luke Wilson film TENURE and oversaw the creation and production of 7 theatrical shorts.
Schnider also has studio experience having developed films at New Line Cinema for 5 years and selling numerous TV pitches while partnered with Zoe Saldana in a first look deal at Lionsgate TV.
Daniel got his start in the business at United Talent Agency working with many world-renowned filmmakers including: David O. Russell (THREE KINGS), Paul Thomas Anderson (BOOGIE NIGHTS), Judd Apatow (40 YEAR OLD VIRGIN), Ben Stiller (ZOOLANDER), Wes Anderson (RUSHMORE), Alejandro Innaritu (REVENANT) and many others.