STEP 2: Scroll down to select this producer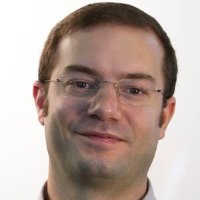 Carlo Martinelli
Producer
LITTLE MISS SUNSHINE
NEBRASKA
COLD MOUNTAIN

What I'm Looking For:
DRAMA, COMEDY, and HISTORICAL/PERIOD content in the FEATURE FILM and SCRIPTED TV/MINISERIES formats.
About Me:
Carlo is an independent film and television producer based in Los Angeles. Projects in development include a series with former CIA agent Robert Baer (Syriana), a series based on Gus Russo's definitive history of the Chicago mob The Outfit, and new series based on Dashiell Hammett's iconic characters Nick and Nora Charles and Sam Spade. Carlo opened and ran the Los Angeles office of literary agency Janklow & Nesbit Associates, where he packaged and sold the rights to books such as The Tender Bar and Sutton by J.R. Moehringer, Lexicon by Max Barry, Cycle of Lies: The Rise and Fall of Lance Armstrong by Juliet Macur, A Foreign Country by Charlie Cumming, and Fall From Grace by Richard North Patterson among others. Prior to Janklow & Nesbit he served as VP of Development and Production at Vuguru, Michael Eisner's digital content venture. Carlo began his executive career at Albert Berger and Ron Yerxa's Bona Fide Productions, where he was involved in the development and production of such films as Nebraska, directed by Alexander Payne, He Loves Me and Little Miss Sunshine, directed by Jonathan Dayton and Valerie Faris, Little Children, based on the novel by Tom Perrotta and directed by Todd Field, and Cold Mountain, adapted and directed by Anthony Minghella. He co-produced the films Charlie Countryman and We Made This Movie. Carlo moved to Los Angeles from New York, where he was a book scout at Gotham Scouting Partners, following the publishing marketplace on behalf of both foreign publishers and film production companies. He is a graduate of New York University's Tisch School of the Arts.
Currently Unavailable
Get all the help you need.
Select from the options below to begin the journey of bringing your project to the Hollywood market.
Pitch a Producer

By Application Only

Pitch your book adaptation, film/TV idea, or script concept directly to Carlo Martinelli.

If your application is accepted, Carlo Martinelli will review your short submission, then spend an hour with you by phone - you'll pitch your story and share your vision and goals. Carlo Martinelli will then provide you with insight into which market your story is best suited, and deliver a written strategic road map for how best to develop and market it to
Read more »

---