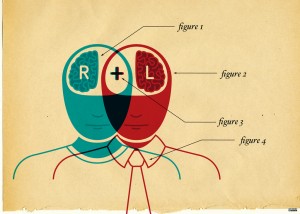 The entertainment industry is a strange, complex, and absolutely unique sector of business. As such, the people who participate in it on the ground level are prone to misconceptions about how things actually get done behind closed doors. The primary assumption that gets made is that the industry is first and foremost interested in artistic form and expression. While that's not entirely false, the truth is that the entertainment business is, well, a business. Whenever you're asking for other people's money or other institutions money to help you make something, you're participating in a market, not just artistic expression.
At first glance, the role of a writer looks similar to that of a painter: the screen is a blank canvas, and your ideas are the paint that you use to communicate to others a fully-formed artistic expression. If your form of expression resonates with somebody, great!  You can sell or show your painting and attract the attention that your artwork deserves. In the world of the average painter, the sort of distance between themselves and a customer is very short.

But this doesn't quite hold true for the film world. In film, the distance between the writer and the audience is much larger. Even in an independent film, the writer must understand the larger context of satisfying the needs of actors, directors, and collaborators–all of which require money. You're in the business of satisfying the needs of all the organizations that finance the realization of your work.
The point is, you're really entering a significant marketplace world in which there are a lot of people making efforts to express themselves. The competition is significant.  Your idea isn't your sole selling point: it's the absolute minimum barrier to entry.
So what can you do to get your ideas noticed in a place like this?

You've got to go further than just your idea
That's not to say that the idea is unimportant. But a lot of people starting out have the notion that the only thing that matters to a producer is their idea. That's a dangerous assumption to make. If all you think you need is that first nugget of a screenplay, in the (likely) scenario that no one picks up on your concept and your Next Big Thing goes nowhere, there's a good chance you'll be prone to blame the industry first.
But if you've got a great idea, what's stopping those big budget Hollywood-types from jumping on board with your impeccable concept? It might just because you've missed the mark on one of two levels: execution of the creative idea, or execution of your management team.

You need flawless creative execution

In most cases, the initial execution revolves around having an incredible script. To create an analogy between entrepreneurialism and filmmaking, imagine the screenplay as the code of a technology startup. Without an effective code that can sell and crucially, works, the startup is nothing.
The same goes for a marketable film! If the screenplay isn't outstanding, there's simply nothing to sell. There's no "either or" here. It's got to be based on a great idea, and it has to be executed perfectly. The writing, the craftsmanship, the structure, and the creative execution have to be extraordinary in order to have any chance of cutting through the clutter of competition as the idea moves further past the creative expression stage and into the marketplace.

You need a flawless management team
In the vast majority of cases, the code is not enough to create a successful tech startup.  Things only start to become financially viable when that code connects with a stellar management team.

The same is true in the entertainment industry: what gets things made is an excellent script combined with a management team. In the world of film and television, a management team refers to the team of actors, directors, producers, and financiers. They're your support group as much as they are the people you answer to when work needs to get done.
The choice of who to trust to build out your management network is a crucial one. You have to take great care in building your management team–which, in the entertainment industry, is called packaging.  So, in order to satisfy the marketplace needs, you've got to be in the business of packaging your idea and packaging it really well.

Want to find out more?
At Voyage we have online education programs and coaching programs that train the filmmaker on the do-it-yourself model of effective creative and packaging execution.
On the service level, we have a variety of one-on-one mentorship frameworks where we get into the project's creator-, author-, or screenwriter-specific methods and build a strategy unique to each individual client.
On the data side, we are building a technology platform to support audience building and the associate analytics tools to understand and speak and market to an audience that will resonate with the specific approach to your content.
Finally, on the distribution side, we have structured deals with both theatrical and digital distribution streams to enable that final push — meaning, you actually get your content seen by others.
Our mission is to collapse the distance between the content creator and their audience so that they can affect actual market results and ultimately get their projects made and seen.

If you're not on our email list, that's the best place to start.
Our way of doing things is very different than the traditional model of entertainment, and has garnered really significant results for many content creators.  But our model is so unique that it's not necessarily for everybody. If you're already signed up for our mailing list, you already know about the extraordinary amount of educational content we provide at no charge. If not, consider taking the opportunity to sign up and get to know who we are, how we think, who our team is, and what we do.