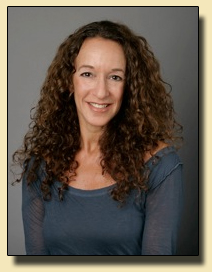 Gina Resnick
Producer
THE GIRL IN THE BOOK
AT THE DEVIL'S DOOR
BRIGHTEST STAR
VIEW FULL IMDB LISTING
What I'm Looking For:
DRAMA, COMEDY, FANTASY, HISTORICAL/PERIOD content in the FEATURE FILM and SCRIPTED TV/MINISERIES formats.
About Me:
Gina Resnick is an independent producer of feature films whose production credits include IMAGINARY HEROS, PREY FOR ROCK AND ROLL, THIRTEEN CONVERSATIONS ABOUT ONE THING, CLOCKWATCHERS, FEMALE PERVERSIONS, and SOLO.
She served as Executive Vice President of Acquisitions, Co-Productions and Business and Legal Affairs for Columbia Tristar Home Video. During her nine-year tenure at Columbia Tristar and then at Sony Pictures, she supervised an acquisitions and production portfolio in excess of $150 million per year, representing the industry's largest "war chest" at that time. She is currently an independent producer actively developing and preparing for production an extensive slate of feature film and television projects.
Ms. Resnick most recently served as Principal and President of Volume One Entertainment, LLC, a New York City and Los Angeles based investment company engaged in the development, production and financing of feature films. During her tenure at Volume One, Ms. Resnick executive produced Focus Features' RESERVATION ROAD written by John Burnham Schwartz and directed by Terry George. The film was produced by Nick Wechsler and starred Joaquin Phoenix, Mark Ruffalo, Jennifer Connelly and Mira Sorvino.
She is also an Executive Producer of Mark Ruffalo's directorial debut SYMPATHY FOR DELICIOUS written by Christopher Thornton which premiered in competition at the Sundance Film Festival winning a Special Jury Prize.
Currently Unavailable
Get all the help you need.
Select from the options below to begin the journey of bringing your project to the Hollywood market.
Pitch a Producer

By Application Only

Pitch your book adaptation, film/TV idea, or script concept directly to Gina Resnick.

If your application is accepted, Gina Resnick will review your short submission, then spend an hourwith you by phone - you'll pitch your story and share your vision and goals. Gina Resnick will then provide you with insight into which market your story is best suited, and deliver a written strategicroadmap for how best to develop and market it to the film/TV industry.
Read more »

---