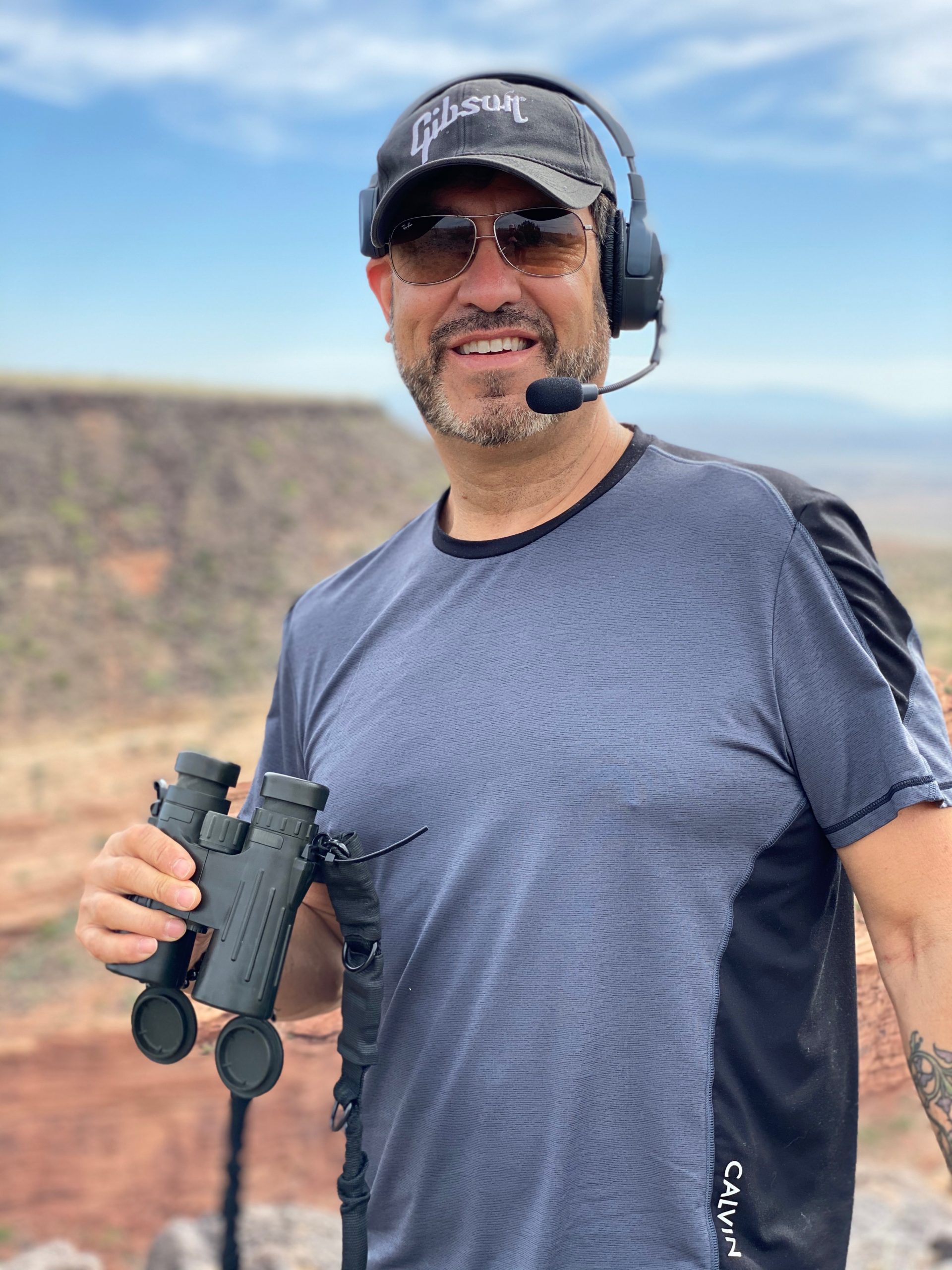 Galen Walker
Producer
The Teenage Mutant Ninja Turtles
The Teenage Mutant Ninja Turtles: Out of the Shadows
HIGHLANDER SEARCH FOR VENGEANCE
<strong> What I'm Looking For: </strong>
ACTION, HORROR/THRILLER, DRAMA, AND FAMILY / ANIMATION FEATURE content in the FEATURE FILM and SCRIPTED TV formats.
<strong> About Me: </strong>
Galen Walker has worked within the entertainment industry for over 30 years successfully leaving his artistic and professional mark within the field. His musical talent and ability as a lead guitar player placed him as a top studio and touring musician in the 80's & 90's. Preforming with various Major Musical Acts and touring the world eventually led him into Film and television as a Lead Sound Designer and Post-Production Sound Supervisor. His trained technical talent for sound and strong creative background held him high demand as a Sound Supervisor / Designer for such companies such as: Disney, DreamWorks Paramount, FOX, Miramax, WB, Sony, Nickelodeon Lions Gate, American Zoetrope, HBO and Showtime.
Walker is also an accomplished businessman; his company Pacifica Media Affiliates (PMA) acquired, owned and operated five of Hollywood's largest independent sound studio facilities. His studios were awarded numerous accolades. His Theatrical Group Weddington / Digital Sound Works earned Two Academy Awards for sound achievement. The Television facilities: Larson Sound and Echo Sound Services were credited with over 75 Emmy Awards for sound services in the long and short form television fields. Walker also owned and operated one of LA's premier Voice Over Facilities: Hollywood Recording Services (HRS). Considered a leader in the voice over industry, HRS accumulated multiple awards in the Radio and Television industry including 15 Cleo awards. In 2003 Walker successfully constructed the acquisition of his company, "PMA" to Thompson / Technicolor.
In 2003, Walker developed a US Production Studio business plan for the growing Hong Kong based animation facility, Imagi. The HK studio completed DreamWorks's TV series: Father of the Pride. Walker established Imagi Studios USA in late 2003 and held the position of President of the US division. Walker began his quest for new IP to bring to the animated arena, he secured the theatrical feature rights to the Teenage Mutant Ninja Turtles and Highlander franchises and launched animation production teams in Los Angeles, Japan and Hong Kong. He produced TMNT, a CGI- animated film. TMNT was financed and distributed by Warner Bros. and The Weinstein Co. The film, released 2007, was #1 at the US box office in its opening weekend producing $25+M. It went on to gross $98M at the WW box office and 60M+ in video release. Walker and Imagi were the first independent Producer and CGI studio to have a #1 box office success in this area. Walker remained with Imagi as Pres. & SVP of Production and helped set the Animation production platform for their newest Animation release Astroboy in 2009. Walker continues to share the Teenage Mutant Ninja Turtle film rights with Viacom / Paramount Studios.
Walker went on to produce the new live-action reboot of Teenage Mutant Ninja Turtles with Michael Bay and his production company Platinum Dunes for Paramount Pictures.
Walker is Exec. Producer of "THE DEFINATIVE Teenage Mutant Ninja Turtles" Documentary thru Paramount Home video.
A 25-year look at one of the most successful franchises in history.
Walker co-created and is Exec. Producer of the primetime game show Take it All with partner Howie Mandel and NBC/Uni. Walker and writing partner, Devon Kliger have created / written and new television procedural, "TRAX", which is currently set up in a shopping deal with Producer Arnold Rifkin "Live Free or Die Hard".
Galen Walker and his producing partner Maria Norman (Public Enemies) formed Gama Entertainment Partners and Bloodstone Films. They have currently produced a slate of feature film and television content including independent films: Jamesy Boy and Dead Awake – written by Jeffrey Reddick- Creator and writer of the Final Destination franchise. Walker recently shot and produced Bloodstone's newest thrillers: "The Unhealer" & "WHY", both film are set for release this year- 2020
Currently Walker and Gama Entertainment are staged to produce "Once Upon a Zodiac" a major Animated feature set for a world-wide theatrical release in 2021. Walker & Gama have joined forces with Toonbox Animation Studios in Toronto "The Nut Job 1 &2" and Unicorn Studios in Honk Kong. Jackie Chan has come aboard as Executive Producer and Walker will helm the project as Producer along with Francis Kao "TMNT". The film's budget is $32M and Jackie Chan is voicing "Zell" one of the lead characters in the film.
Currently Unavailable
Get all the help you need.
Select from the options below to begin the journey of bringing your project to the Hollywood market.
Pitch a Producer

By Application Only

Pitch your book adaptation, film/TV idea, or script concept directly to Galen Walker. If your application is accepted, Galen Walker will review your short submission, then spend an hour with you by phone - you'll pitch your story and share your vision and goals. Galen Walker will then provide you with insight into which market your story is best suited, and deliver a written strategic road map for how best to develop and market it to

Read more »

---