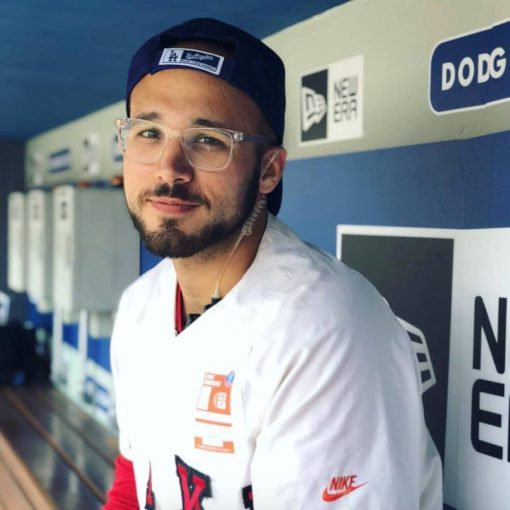 Charles Goubeaud
Producer
KEVIN HART'S CELEBRITY GAME FACE
MTV's JOKING OFF
MTV's SAFEWORD

WHAT IM LOOKING FOR:
COMEDY, ANIMATION, ACTON/ADVENTURE, ROMANCE, SCI-FI, THRILLER IN FEATURE and TV FORMATS. PODCAST and REALITY FORMATS (LATE NIGHT, GAME).
ABOUT ME:
Charles has become an integral player in content creation from conception through production. He cut his teeth developing & producing television formats, discovering emerging talent and creating a wide variety of both linear & non-linear programming. He is currently Co-Executive Producer of Kevin Hart's CELEBRITY GAME FACE and prior, served as MTV & VH1's Senior Director of Alternative Programming where he shepherded late-night comedy formats such as MTV's SAFEWORD. Aside from television, he also is currently creating digital branded entertainment spots for online audiobook and podcast services.
Prior to professionally working in the industry, Charles started his first production company in college where he and his collaborators produced/directed music videos for artists such as Of Montreal, Lil Jon, and Janelle Monae. Since then, Charles and his collaborators have developed and/or produced series for homes such as ABC, MTV, Kevin Hart's LAUGH OUT LOUD, QUIBI, and Youtube Originals.
Charles got his start in the working in the industry in New York City and diving into the Stand-Up Comedy scene where he created a network of collaborators for scripted, unscripted, and live comedy projects. At the time, Charles oversaw development at various production companies and created original content in the comedy, music, and culture space. He Co-Created and Co-Executive produced the comedy series MTV's JOKING OFF where up-and-coming comedians roasted the funniest viral videos, memes, and images from the web. The show featured host DeRay Davis (21 JUMP STREET, BARBERSHOP, SNOWFALL) and comedy-duos such as Desus and Mero (Showtime).
From there, he developed/produced a high volume of pilots and development projects both independently and at companies such as Viacom, STX Entertainment, and Ace Content. He supervised production on the pilot BIG FAN for ABC, a series which was a spin-off of a Jimmy Kimmel late-night sketch. Other projects include FAT N' FURIOUS (Discovery Channel), a talk-show pilot with Amber Rose, and a sketch comedy pilot with Wanda Sykes' production company. Recently on the scripted side, Charles wrote/directed the dark-comedy short film CHARLIE CHEDDARS which is currently at festivals with awards including Best Cinematography (Toronto Independent Film Festival), Best Editing (Austin Comedy Film Festival) and Official Selection (Chicago Indie Film Awards).