Voyage is excited to share that we have been featured in Disrupt Magazine! Disrupt Magazine features the most innovative and exclusive success stories. The article explains the story behind Voyage CEO, Nat Mundel's passion and thirst for adventure that drove him to the creation of Voyage Media, a platform designed to break through the traditional Hollywood barriers. See the full article here: From Passion to Disruptive Platform: The Story of Nat Mundel and Voyage – Disrupt

– The Voyage Crew
Congratulations to Voyage Clients Becoming Originals!
PETRA – YA Action/Adventure
Congratulations to Dr. Louise Liggins on her action-packed adventure feature screenplay PETRA becoming an Original. Louise worked with our Head of Originals Robert Mitas and imaginative writer Jeff Knight and turned Louise's story into a script and treatment that is now being shopped.
Logline: A young American teen, unhappy when his father's job is transferred to Jordan, finds a mysterious artifact that may lead to miraculous power in the ancient ruins of Petra. The boy believes this to be a path back home to America, but along the way, he finds new friends, new adventures and a new home. 
SOUL OF A SHOEMAKER – True, Biopic/Drama
Shout out to Susan Cork who came to Voyage with her gripping novel and worked with producer Denise Carlson and writer Ellie Jepperson to adapt it into a feature screenplay and treatment through our B2S program. SOUL OF A SHOEMAKER is now a Voyage Original and has been taken to market.
Logline: Fleeing oppression and danger in 1940s Yugoslavia, master cobble Frank Katana leaves behind his family, his true love, and everything he's known to create a new life in Canada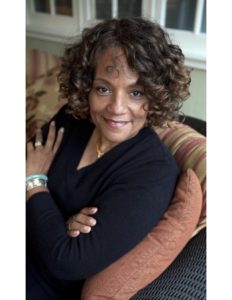 Previous Projects:
FIRST LOVE
CONFLICT OF INTEREST
THE LIFT
What I'm Looking For:
BIOPIC, DOCUMENTARY, ACTION/ADVENTURE, COMEDY, ROM COM, FAITH BASED, HOLIDAY, POC AND STRONG FEMALE LEADS in FEATURE and TV Formats
A more than 20 year veteran of TV and film, Romell Foster-Owens has produced over 100 hours of television, produced 33 films as well as directing feature films (REACH FOR THE SKIES and THE THREE MUSCATELS, both distributed by SONY). She is a graduate of the prestigious American Film Institute (Directing), San Diego State University (Theatre), the Producers Guild of America's Diversity Workshop and Robert De Niro's Tribeca All Access Program. Ms. Foster-Owens is a member of the Producers Guild of America, Alliance Of Women Directors, Women In Film, Women iN Media, GreenLight Women, Board Member of the Gang Alternatives Program and a Board Member Emeritus of The American Film Institute's Center for Advance Film Studies.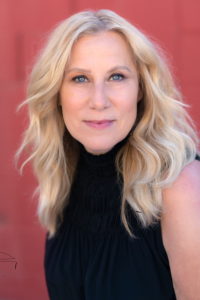 Previous Projects:
A CINDERELLA STORY
#FBF
CASTAWAYS
What I'm Looking For:
YA (Young Adult), FAMILY, COMEDY, ROMCOM, FAITH BASED, FEMALE-DRIVEN, CHILDREN'S, LGBTQ+, TRUE CRIME/CRIME, ACTION/ADVENTURE, TRUE STORIES, HOLIDAYS, THRILLERS, SCI-FI, NOVELS in the FILM and TV Space. 
Ilyssa Goodman is an award-winning filmmaker with a passion for projects that are visually compelling, entertaining, and impactful. Having worked in Hollywood for nearly two decades, Ilyssa has always had her hand on the pulse of what makes commercially successful films and television productions. Her films have screened theatrically, on television, and on top streamers including Netflix, HBO Max, Amazon Prime, and Tubi. Ilyssa's Warner Bros. hit, A CINDERELLA STORY starring Hilary Duff, has spun six sequels to date, helping elevate the careers of Selena Gomez, Sofia Carson, and Lucy Hale among others, and making it one of the most successful franchises in film history. Ilyssa has also found great success in the kids and family film universe with her films being picked up by Disney, Fox, Sony, and Paramount Pictures.


Here's what's happening on Catalyst!
As April comes to a close we can look back on it with great joy as the Catalyst community continues to grow. New projects such as the mystery of Hunted In Palm Springs, and the horror of Not an Exit show off incredible detail and storytelling that fit wonderfully as new additions to the Catalyst community. With wonderful Live Workshops and Executive Discussions coming out, Catalyst members have been able to watch and learn from our wonderful guests. Producer Dan Benamor talks as he goes through his process of creating podcasts – Author Bonnie Solomon continues her discussions of creative writing and how to implement those teachings into your own personal work! Every week there is always something new to discover and learn here at Catalyst. There's always something new at Catalyst, so become a member today and check it out!
Click Here: https://www.voyagecatalyst.com/ to get started with your 30 day free trial.